Ipsos India launches Ipsos India Knowledge Review 2021 – a dossier of insightful thought pieces by the Ipsos think tank
Ipsos India Knowledge Review 2021 is a compilation of thought pieces written by our experts across our service lines and functions. The theme for 2021 is CHANGE, and the articles provide a perspective on how people, culture and markets are changing and what this could mean for brands and businesses.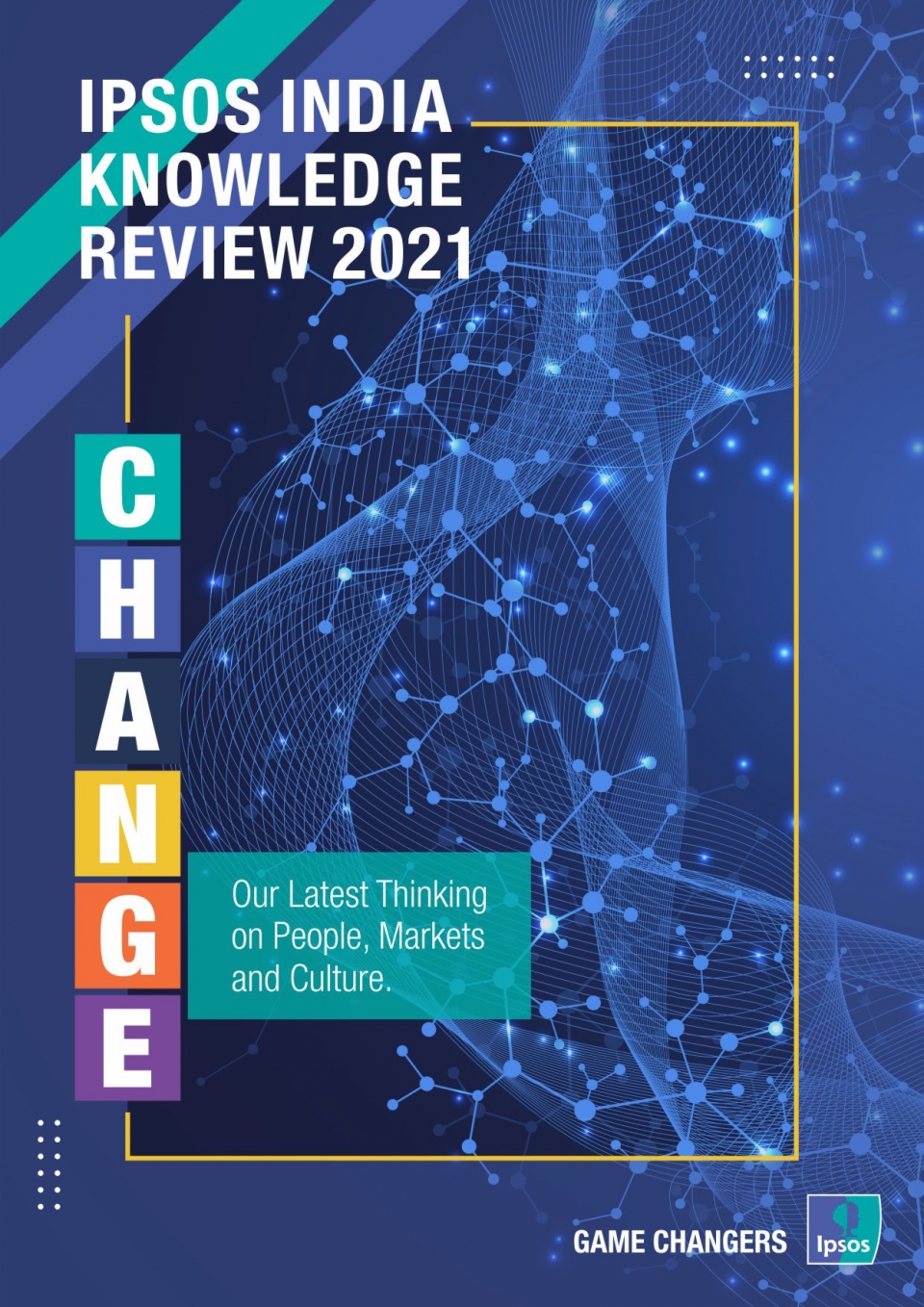 Ipsos India has launched its first edition of the Ipsos Knowledge Review 2021 – a dossier of insightful thought pieces by the Ipsos India think tank and a few global experts to provide the latest thinking on People, Markets and Culture. These articles have been curated by the India Knowledge Team keeping in mind the Indian context.
"The IIKR provides the transversal learnings through our curated thought pieces around the central theme of CHANGE – the acronym delves deeper into Changing priorities, Health and well being redefined, Adapting to new realities, Nationalism on the rise, Going the digital way and Evolving ideals," said Amit Adarkar, CEO, Ipsos India.    
So, what was the rationale behind putting together this dossier, which is loaded with meaningful insights for marketers? 
"Last year the pandemic impacted our personal and professional lives and there were some big shifts in different dimensions of our life. These shifts can dictate some of the strategies in business planning for organisations."  elaborated Adarkar.
"Our role is to help you stay close to these evolving dynamics, and this collection has been developed in this spirit. It has been specially created for our clients based in India. We draw on ideas and perspectives emerging from our work around the world, alongside our observations on how India is changing. It finds our team in a reflective mood, as they consider India's new realities and new uncertainties. In doing so, they take us on a guided tour of the questions we all need to be asking in our quest to make better sense of how society, markets and people are adapting to today's pressures." said Simon Atkinson, Global Chief Knowledge Officer, Ipsos.
Geeta Lobo, Executive Director and Pallavi Mathur Lal, Senior Client officer, who head the Ipsos Knowledge Initiative summed up, "Working across different business and brand problems we do come to acquire a lot of meta learnings. This gives us a special perspective on the changes that that influence consumer behavior and public opinion. Through this collection our attempt is to share some of these points of view with our clients. Ipsos India Knowledge Review has been worked out as an annual feature to help our Clients see the broader themes that cut across consumer, society and markets."
Ipsos India has provided complimentary access to the dossier for marketers and key stakeholders.