UNLOCKING AFRICA'S POTENTIAL
Exploring how social media is powering small businesses in Africa to drive economic growth.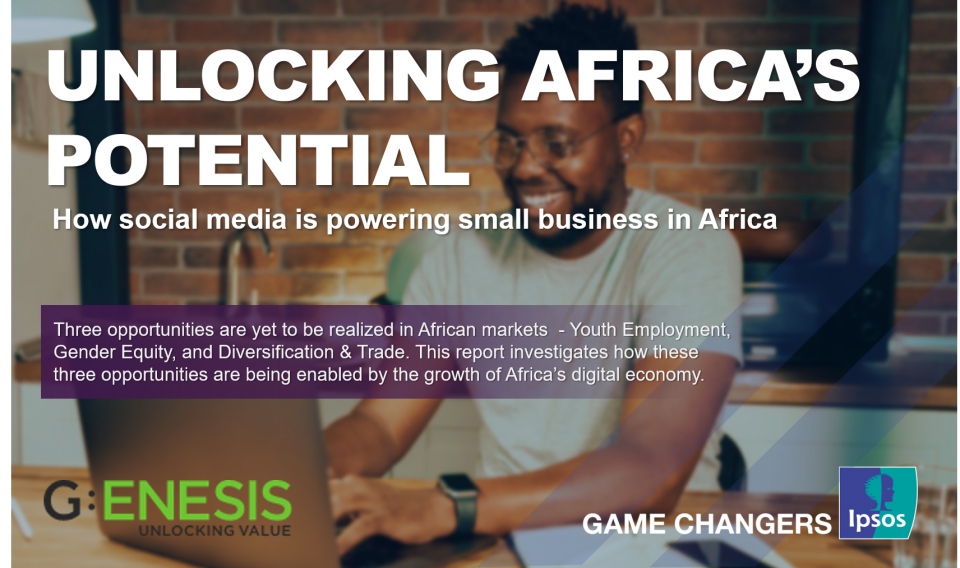 A continent of diverse social and natural capital, Africa as a whole has recorded impressive economic growth and social progress in the last two decades. Yet this report posits that there are three big opportunities still to be realized in all African markets. 
The first opportunity is an extremely young population. This is a long-term competitive advantage over the ageing developed world.
The second opportunity is to bring more women into more formal economic activity.
The third opportunity is to diversify economies and take advantage of intra-African trade. 
The purpose of this report is to investigate how these three opportunities are being enabled by the growth of Africa's digital economy. The report argues that small- and medium-sized businesses (SMBs) are the vehicle to achieve these three opportunities. Small- and medium-sized businesses contribute a remarkable 95% of total employment on the continent. This is significantly higher than in developed and other developing regions. In many parts of Africa, the SMB economy is the economy. If the SMB is the vehicle, then the rocket fuel is digital inclusion.
Download the full report to understand how digital tools and Social media are helping SMBs drive economic growth in Africa, and what is in it for your business.
This report was prepared by Genesis Analytics in collaboration with Ipsos.