Do you bike to work? You're in the minority.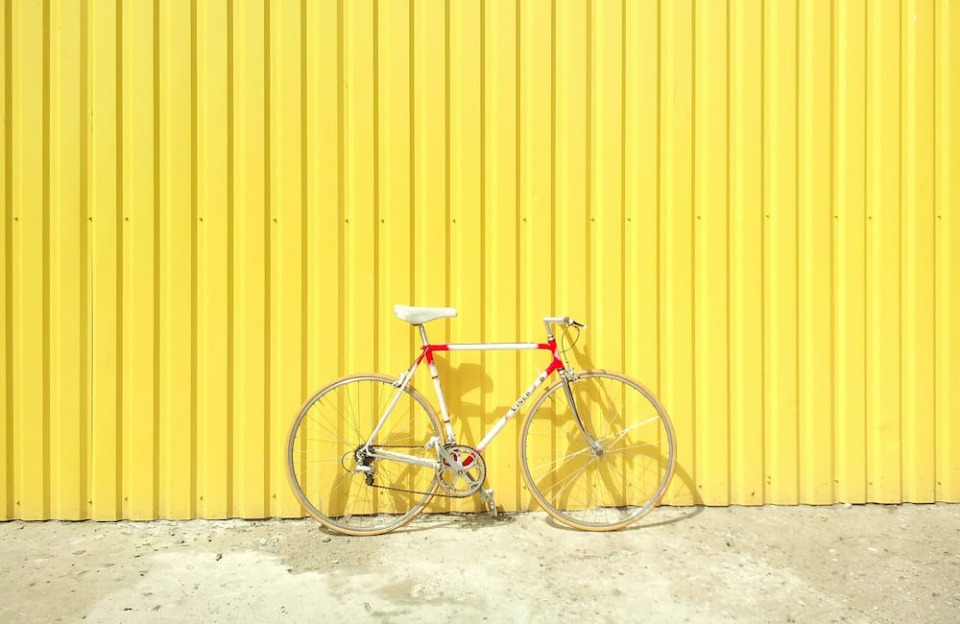 Pedaling up a hill on a scorching summer day in a suit is hard.
Convincing more people to commute via two wheels rather than four is proving harder.
While there was a spike in people buying bikes early in the pandemic that doesn't seem to be leading to a surge of people now jumping in the saddle to return to the office.
Christine Tresignie, Managing Director of European Public Affairs for Ipsos, is based in Belgium and said many Belgians, including her, have bought bikes or e-bikes during the coronavirus crisis but most seem to be sticking with driving to work.
Our numbers bear that out. Belgium is in line with the global average with only 12% of adults there saying they ride a bike to get their place of work or school in a new Ipsos Global Advisor poll.
Peaks and valleys
The rate of commuting by bike is almost triple just one country over in the Netherlands. Tresignie wasn't surprised Dutch adults came out on top of the 28 countries surveyed between March 25 – April 8, with 30% of them saying they commute by bike.
"Although we're very close, we are different in many aspects and cycling is one of them," she said, and pointed out while the Netherlands is "flat, flat, flat" Belgium is not. Plus, many Belgians have cars and gas paid for by their employer and government hasn't heavily invested in bicycling infrastructure, though that's starting to change, she added.
Perhaps, most crucially, commuting by bike just isn't baked into the DNA of Belgian culture, said Tresignie. While Colombia's an ocean away, the general attitude to commuting by bike may have more in common with the Netherlands than Belgium does.
Close to 2 in 10 (17%) of Colombians said they bike to work or school and, like the Dutch, the government there has spent decades investing in bicycling infrastructure and culture, said Cristina Querubin, Service Line Leader of Public Affairs for Ipsos in Colombia.
Headwinds
The efforts are starting to pay off in Colombia, while other countries have yet to shift gears.
In Malaysia, only 6% of adults Ipsos surveyed said they ride a bike to get their place of work of school.
Wan Nuradiah, Country Service Line Leader of Public Affairs in Malaysia for Ipsos, said the hot and humid climate, plus the many pothole-ridden roads, means cycling there "is more of a recreational activity than a means of transportation that takes one from point A to point B."
It's a similar story in South Korea where only 7% said they commute by bike with cycling being seen more as a leisure activity, said Chanbok Lee, Country Service Line Leader of Public Affairs for Ipsos in South Korea.
"Most Koreans don't commute to work by riding bike [as] major cities don't have separate bike lanes for bike commuters in Korea. If you want to commute to work by bike, you have to run together with cars on motorways [so] people might feel unsafe about it."
Many do feel unsafe as just over half (53%) of South Koreans agreed that "cycling from one place to another is too dangerous in my area," in line with the global country average of 52%.
Tailwinds
But there's more to it than that.
The vast majority of Colombians (70%) Ipsos polled said biking is dangerous in their area, not to mention the heat and the hills. And yet many adults, from farm workers in small towns to office workers in big cities, bike to work because it's seen as the cheapest and quickest way to commute, explained Querubin.
Cost can be a big motivator and soaring gas prices this summer might convince more workers around the world to pedal to work uphill in a suit … at least in the short term.
Longer term?
The next generation is starting to hit the brakes on commuting by car.   
Our polling shows adults aged 35 and under are almost twice as likely to say they bike to work or school at 15%, on average across 28 countries, compared to 8% of those aged 50 and over.
Tresignie is seeing that shift among Gen Zers and millennials even in car-crazed Belgium.
"[Younger] people joining Ipsos in my team, they're more likely to not be excited by having a company car [but] they want to have a package of an electric bike combined with a train subscription.
"A lot of the younger people don't even have driving licenses anymore, so they're really depending on public transport and bikes."