Ipsos Update – July 2021
Discover new global studies on attitudes to refugees, LGBT+ equality, culture wars and sustainable development. Also explore our latest white papers. including a spotlight on Indonesian society.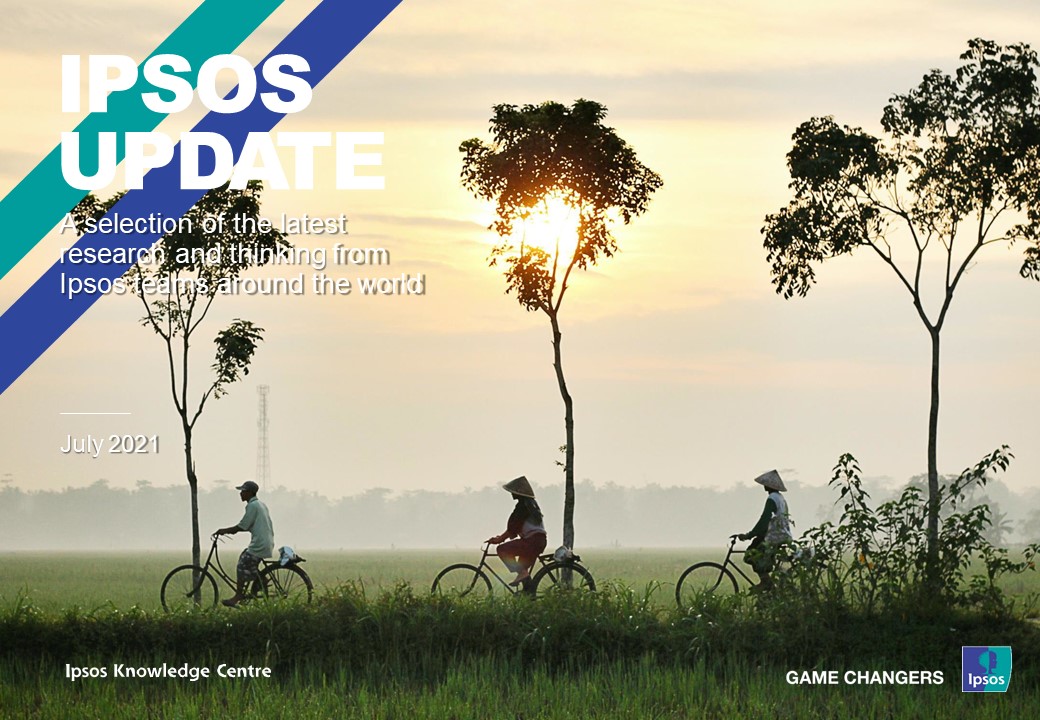 July's edition of Ipsos Update – our monthly round-up of research and thinking from our teams around the world – features the following:
World Refugee Day: Our 28-country survey finds that, when it comes to refugees, principles are at odds with practice. Although there is majority support for the right to seek refuge from war or persecution, many are reluctant to see their country accept more refugees at the present time.
LGBT+ Pride: A look at how people around the world describe their gender identity and sexual orientation reveals some generational differences. Our in-depth study also explores attitudes to issues relating to LGBT+ equality in 27 countries.
Divisions and Culture Wars: Although "culture wars" may not be a concept that is familiar to everyone, our 28-country study finds many agreeing that tensions exist in society. The key source of division is seen to be that of rich vs. poor, followed by politics and social class.
Sustainable Development Goals: In 2015, world leaders set 17 goals for a better world, including ending poverty and hunger. Six years later, we asked the global public for their views of progress and priorities. A majority in 20 of the 28 countries surveyed think their government is not doing enough.
Indonesia Flair 2021: This year's edition of our Flair series in Indonesia focuses on how the country is returning to economic growth in the wake of the pandemic. While the outlook is positive, the question of environmental responsibility will be an important one.
Digital Doctor: The results of our 14-country study show the difference a year can make. Healthcare professionals around the world have become significantly more knowledgeable and experienced in digital health during the pandemic. But will this trend continue?
Time to Decide: The time we take to make a choice can be telling. It reveals not only the strength of preferences and associations but also how we process information and make decisions. This new paper shows how Ipsos has been integrating response time into various research approaches.
Get Real, Get Creative: There are many paths to success when it comes to creative communications, but what often makes the difference is how campaigns are rooted in reality and how they relate to people's lives. We unpack what this means and show some examples of winning creative strategies.
Latin America: We turn the spotlight on three Latin American countries: Brazil, Colombia and Chile as our local experts present their analysis of social and political context including the public view on some of the pressing issues of today.
Find this and more in Ipsos Update – July 2021.
Download