2 in 3 urban Indians believe India is moving in right direction in August 2023 (improvement seen over last month): Ipsos What Worries the World
India 3rd most optimistic market, after Singapore & Indonesia; Only 1 in 3 global citizens believe their country is on right track; Worry around inflation and unemployment increases in August 2023; Across all 29 countries (including India), inflation remains top worry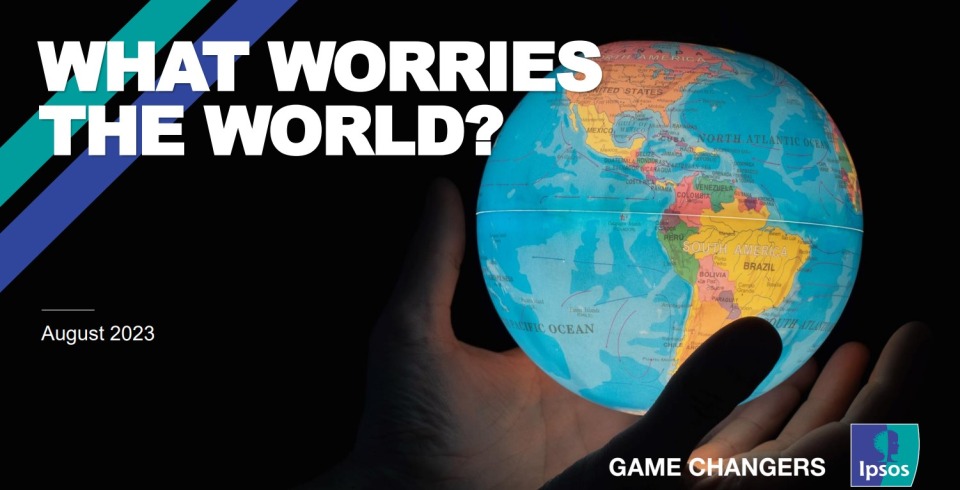 According to the August wave of the Ipsos What Worries the World global monthly survey, at least 2 in 3 urban Indians (63%) believe India is moving in the right direction.  Global citizens on the contrary continue to be pessimistic, with only 1 in 3 (36%) believing their country is on the right track. interestingly, India has moved up to the 3rd spot from last month's 6th spot. Also, optimism levels have gone up in August to 63% from 57% in July. The most optimistic markets in the pecking order in August - Singapore (81%), Indonesia (77%), India (63%) and Malaysia (58%) – Asians leading the way; and the most pessimistic markets were South Africa (14%), Argentina (15%) and Peru (18%).    
What worries Indians and global citizens.
Urban Indians worry about inflation (51%) and unemployment (48%) most in August 2023 and worry levels around these two key issues have gone up in August over the previous month. Though global citizens were seen to worry about inflation (37%), poverty and social inequality (31%) and crime and violence (30%), the most. Ipsos What Worries the World tracks public opinion on the most important social and political issues across 29 countries and among 25,750 adults globally and shows interesting findings for India.
Summarizing on the findings, Amit Adarkar, CEO, Ipsos India said, "India has weathered the storms of the pandemic, global upheavals and stayed resilient. And Indians continue to feel resilient and positive, because as a country per se, we have fought the odds to stay buoyant, with the govt taking corrective steps to keep the economy healthy, whether it is the RBI not increasing interest rates and minimizing impact on consumers. Though worry around inflation and unemployment has seen an uptick. Vagaries of the weather have jacked up food prices and prices of essential daily commodities. And while our another survey showed that the consumer sentiment was up for jobs, in India demand continues to far outstrip supply of jobs, hence worry around joblessness has continued to be among India's top worries for many years now. And job cuts by companies further add to the woes."