Empowering The Empowered Consumer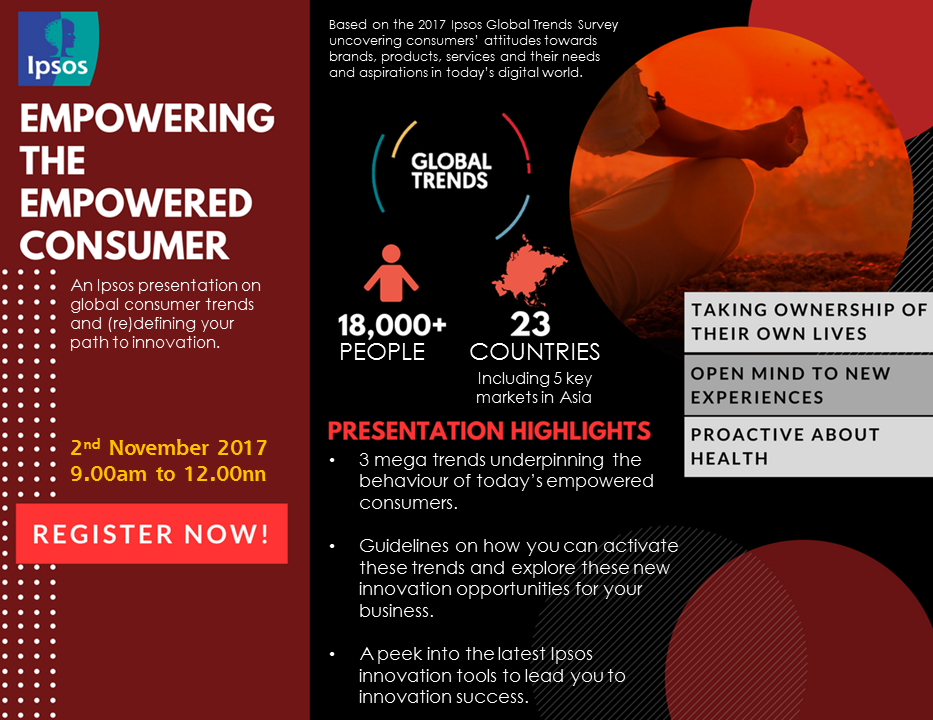 Today's empowered consumers have more choices, greater knowledge and higher demands. They take charge of every aspect of their lives and seek innovations that fuel their desire for control. Our recent Global Trends survey revealed that empowered consumers are:
taking ownership of their lives; opening their minds to new experiences; and are proactive about their health.
In this presentation, we will share with you the findings that form the bases of these three themes, and then connect our findings to real-world examples of how companies are innovating new products and services to meet the needs of the empowered consumer.
And keeping these in mind, take a peek into the latest Ipsos innovation tools to lead you to innovation success.