The future of market research
Ipsos Denmark is part of the international market research business Ipsos with offices in 90 countries. Through in-depth market analysis, we help our customers understand the complex world we live in and inspire them to make better and smarter decisions. We are passionate about innovation and constantly strive to develop new research methods and use the latest technology to get closer to consumers and uncover new insights.
Want to know more?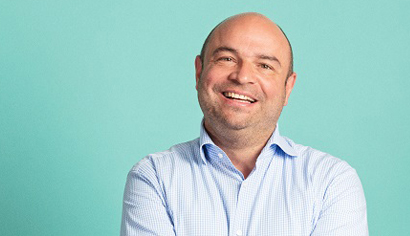 Contact Klaus Mikkelsen, Country Manager
Phone: +45 3319 3999
Email: [email protected]
How we work 
In our world of rapid change, the need for reliable information to make confident decisions has never been greater.
At Ipsos we believe our clients need more than a data supplier, they need a partner who can produce accurate and relevant information and turn it into actionable truth.
This is why our passionately curious experts not only provide the most precise measurement, but shape it to provide true understanding of Society, Markets and People.
To do this we use the best of science, technology and know-how and apply the principles of security, simplicity, speed and substance to everything we do. So that our clients can act faster, smarter and bolder.
Ultimately, it all comes down to a simple truth: YOU ACT BETTER WHEN YOU ARE SURE
 
Market research specialist with global strength and local presence 
Ipsos is one of the world's largest market research businesses. From our office in Copenhagen, we work with some of Denmark's largest and most ambitious companies in more than 50 countries.
With us, you will experience a dedicated team with deep knowledge of local conditions and a wide range of industries such as FMCG, telecommunications, tourism, durables, healthcare, finance, tech and media. It is your guarantee that we match your specific challenge - regardless of complexity and focus area.
As a customer of Ipsos, you have access to the strength of our global network. We draw on the most skilled experts and the latest knowledge across our 90 markets and 18,000 dedicated specialists in market analysis. Globally, we conduct over 70 million annual interviews.
 
Most innovative market research company 
In 2019, 2020 and 2021, Ipsos was named the world's most innovative market research company according to the GRIT report (GreenBook Research Industry Trends). And in 2022, Ipsos was ranked as the most innovative full-service research agency in the world.
According to the GRIT report, Ipsos' position can be explained by our continuous efforts to embrace new business models and launch new products.
Our international research and development centres help ensure that we continue to be among the most innovative research institutes in the world. And thanks to the strength of the Danish office in Copenhagen, you get the full benefit of these opportunities.
Find out more about our research and development centres. 
Get closer to consumers 
Ipsos is the only major market research institute still owned by market researchers. We are passionate about getting closer. Closer to understanding modern consumers and becoming a part of their daily lives.
We know that the winning companies of the future are the ones who manage to make real people feel connected to them. It requires in-depth research and the right insights.
At Ipsos, we are also driven to understand the "why" behind what consumers say and what they do.