LEGO: Validating LEGO innovation by replicating real-life decision making
Discover how we helped LEGO predict and forecast market potential and brand resonance for a potential new product line.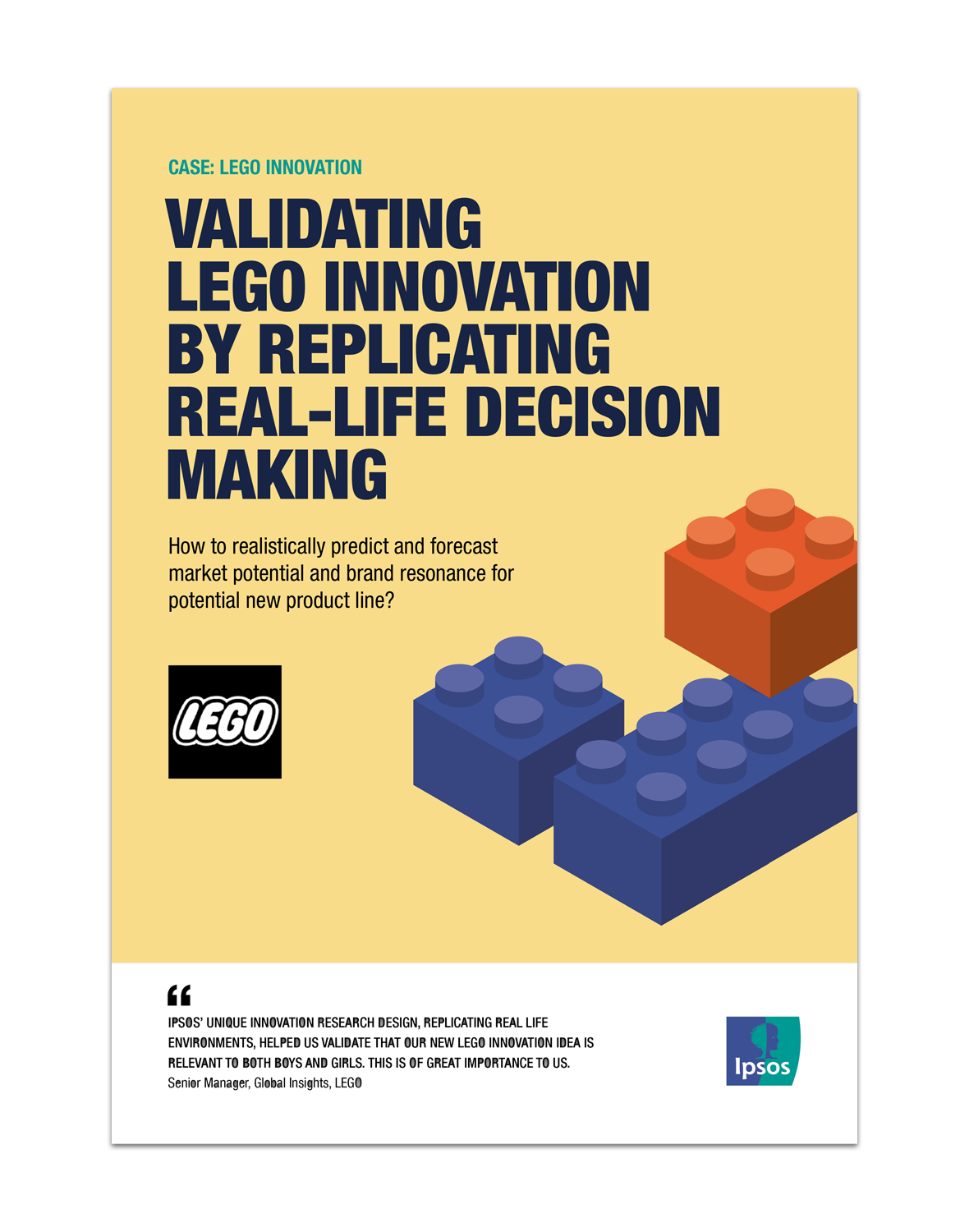 LEGO stimulates human creativity and resonates across gender, geography and cultures. When developing a new product line – a LEGO innovation – it's imperative to test both market potential and how well the product supports LEGO's values of diversity and inclusion. In addition, it is imperative to choose a research methodology that help diminish the gap between test-forecasted results and actual market performance.
Ipsos met these challenges with a unique combination of testing both among kids (users) and parents (shoppers), recognising both as strong influencers on what toys end up in kids' rooms. By using behavioural science, Ipsos replicated real-life 'choice and buying situations' when testing product line potential across key markets. Both elements improved data credibility. Combined with the expertise of the Ipsos team, the number of deep strategic insights was taken to a higher level. Furthermore, it helped eliminate prior product uncertainties due to strong proof-of-concept for the potential of a new product line.
The outcome exceeds our expectations. From day one Ipsos met us with seniority and a tailored team of experts to meet our challenges. They truly understood our goal to test in a more real-life environment.
- Senior Manager, Global Insights, LEGO
Download