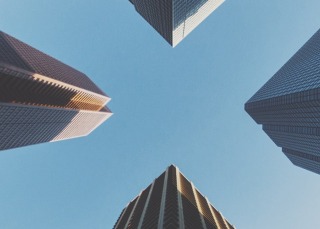 Corporate Reputation
Corporate Reputation
OUR SOLUTIONS
We help clients unlock the value of reputation, an increasingly important business asset that impacts your business performance. Effective reputation management across your organisation's value chain will ensure that all your stakeholders are engaged with your company's mission and purpose.
Ipsos is widely regarded as the most trusted source of specialist research and guidance for business leaders who aspire to better decision making when it comes to reputation, crisis management, corporate communications and corporate policy. We work with some of the world's biggest companies advising them on how to manage their reputation across multiple markets and cultures.
With over 40 years of experience and an international team of leading reputation research experts, we help our clients to identify the issues and actions that build corporate reputation. We design research that helps to identify and close any perceived gaps between what you say and what you do. This is because our approach is based on evidence that trust is at the heart of your reputation and the most trusted companies in the world are seen to deliver on the promises they make.
Together with our clients we identify and engage their key stakeholders including customers, employees, government and media, who can all impact on your business's license to operate and competitiveness.
Reputation Tracking methodology
Our methodology includes overall reputation health and trust, key drivers' analysis, issue management, communications, and workshops designed to ensure internal/external alignment between your company's positioning and stakeholder's perceptions. We also conduct studies on Issues and Crisis Management, CSR/Sustainability impact and optimisation, and Communications Planning.
Across all our projects our goal is to deliver strategic insights that tackle our clients' current and future reputation challenges. Innovation is therefore key to our offer and we are working on exciting new developments in areas such as equity flow (the way value moves between corporate and consumer brands) and reputation intelligence systems that integrate survey and social media data.