Thai motorists ready for electric vehicles but obstacles remain
The majority of Thais plan to buy an electric car within the next five years, but prohibitive barriers remain.
Most pundits would agree, the electric vehicle (EV) industry around the world experienced an exceptional year in 2020. Tesla, a carmaker offering an entirely electric product line, became the world's most valuable automotive brand, surpassing Toyota last July. Six months later, its founder and CEO, Elon Musk, became the richest person on earth. In Norway, 2020 saw electric cars rise to a record 54% market share—meaning more than half of the cars sold last year are electric. The Nordic nation has been recognized for its efforts to phase out fossil fuel vehicles on its roads. However, in the "Detroit of Asia," this trend has yet to gain any meaningful traction with the country's motorists.
However, this upward trajectory will be replicated in Thailand within the next five years, according to a new report on the EV industry in Thailand conducted by Ipsos in October 2020. Combining online questionnaires with Ipsos's proprietary social intelligence analytical tools, the study finds that electric vehicles now enjoy near-universal recognition in Thailand, with 99% of respondents indicating that they know about them. While nearly a half (48%) of Thais plan to purchase an electric vehicle within the next five years, the subject remains niche on social media.
Eco-friendliness, a big draw for adopters
A majority of current and potential adopters of EVs cite these vehicles' eco-friendliness as the main motive for planning to purchase an EV. This is in line with the global trend towards greener consumption. More understandably, as major cities across Thailand are choked at least once a year by smog and particulate matter, consumers may be keen to reduce one's impact on the environment.
Charging and vehicle price prohibitive factors
A sizable portion of Thais with plans to purchase an EV within the next five years cite the vehicles' lower maintenance and charging costs as motives for their interest. However, the attractiveness of lower perceived maintenance costs is negated by the higher price of electric vehicles themselves. In fact, a plurality (36%) amongst those without plans to purchase an EV cite the vehicle's high price as the main reason for rejecting electric vehicles. Even if EVs do really cost less in the long run, consumers will have to be able to afford them first.
Likewise, EVs' technical limitations are likewise barriers to widespread adoption. A significant number of respondents are turned off by EVs because of the vehicles' low range per charge and the limited availability of chargers. As Bangkok motorists in 2019 spent an average of 90 hours stuck in traffic, coupled with the metropolis's ever-growing sprawl, EV's low range per charge and the limited availability of charging stations in the country could especially prove to be prohibitive for the average Thai motorist. These two above factors most likely explain why a mere 1,308 EVs were sold in Thailand in 2019—a microscopic share of all vehicles sold that year.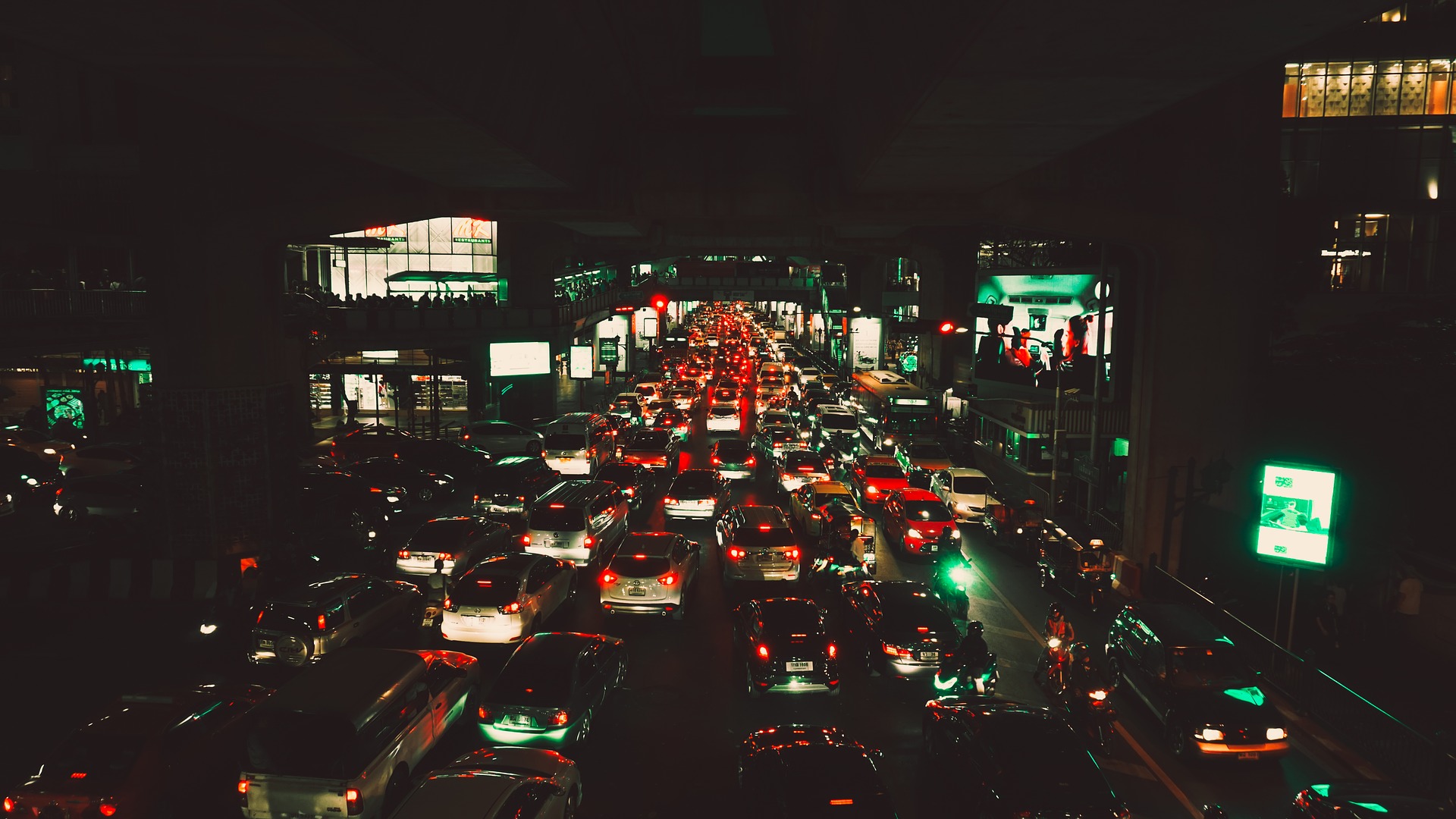 EVs still a niche on social media—for now
Ipsos's Social Intelligence Analytics found that most online conversations on EV are taking place on online forums, especially on automotive-related sites, suggesting its continued status as a niche subject. It thus comes as no surprise that Tesla dominates online conversations and boasts the most favoured brand image, despite not yet being officially retailed in Thailand.
MG, which is a pioneer of EV in the Kingdom, comes in second. However, the British-turned-Chinese marque suffers from negative perception by Thai netizens largely due to its vehicles' short range per charge. Nissan, a distant third in the share of online voice, is largely positively viewed for its performance, torque, and horsepower. Particularly, the Kicks e-Power is praised for redefining EVs as exciting and powerful, replacing their image of slowness and inefficiency.
Lastly, Toyota and Honda both suffer from both limited share of online voice and negative brand image when it comes to EVs (and Hybrids). As the two rivals have yet to release a fully electric car, the two largest carmakers in Thailand are significantly lagging behind smaller manufacturers in the EVs arena in every aspect.
A lot of room for EV to grow in Thailand
As fossil fuel vehicles' deleterious effects on the environment are brought to light, electric vehicles are inevitably seen as the future. India, for example, is planning to ban the use of all non-electric vehicles by 2030. To nudge Thai motorists towards fully embracing the future of automotive, carmakers and the government will then need to be proactive and work collaboratively in eliminating obstacles to buying and using electric vehicles.
On one hand, manufacturers must continue to develop more affordable EVs with faster charges and longer range per charge to meet a motorist's functional needs. On the other, the government must work jointly with carmakers to increase the availability of electric charge stations across the country. Ultimately, the widespread adoption of EVs will depend on the government's decision to implement subsidies and allow these vehicles' prices to compete with those of their non-electric counterparts.