Reflections on Ramadan
Ipsos in UAE has launched a study during Ramadan 2021 in each of KSA, UAE, and Egypt. The research uncovers individuals' habits during the month when it comes to religious activities, their eating and shopping habits, and media consumption. Below is a consolidated review of the results in the three markets.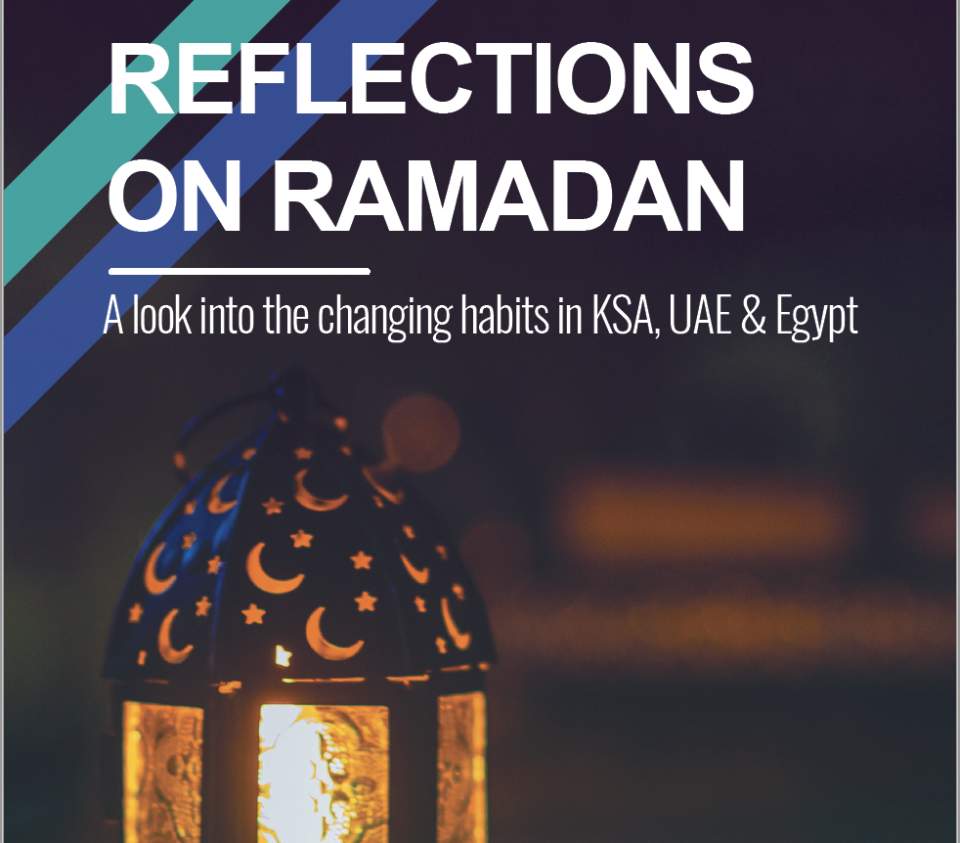 A Stronger Connection to Religion
Ramadan is a significant month for Muslims in the MENA region, and while it is a time of spiritual reflection and self-discipline, it is also a time of celebration and community. It's touted as a period for personal spiritual growth and development, but it is also a time to strengthen family and community bonds. The majority practice their faith through higher exposure to religious content, more prayer and visits to the mosque as well as community engagement through helping those in need. A trend seen across markets.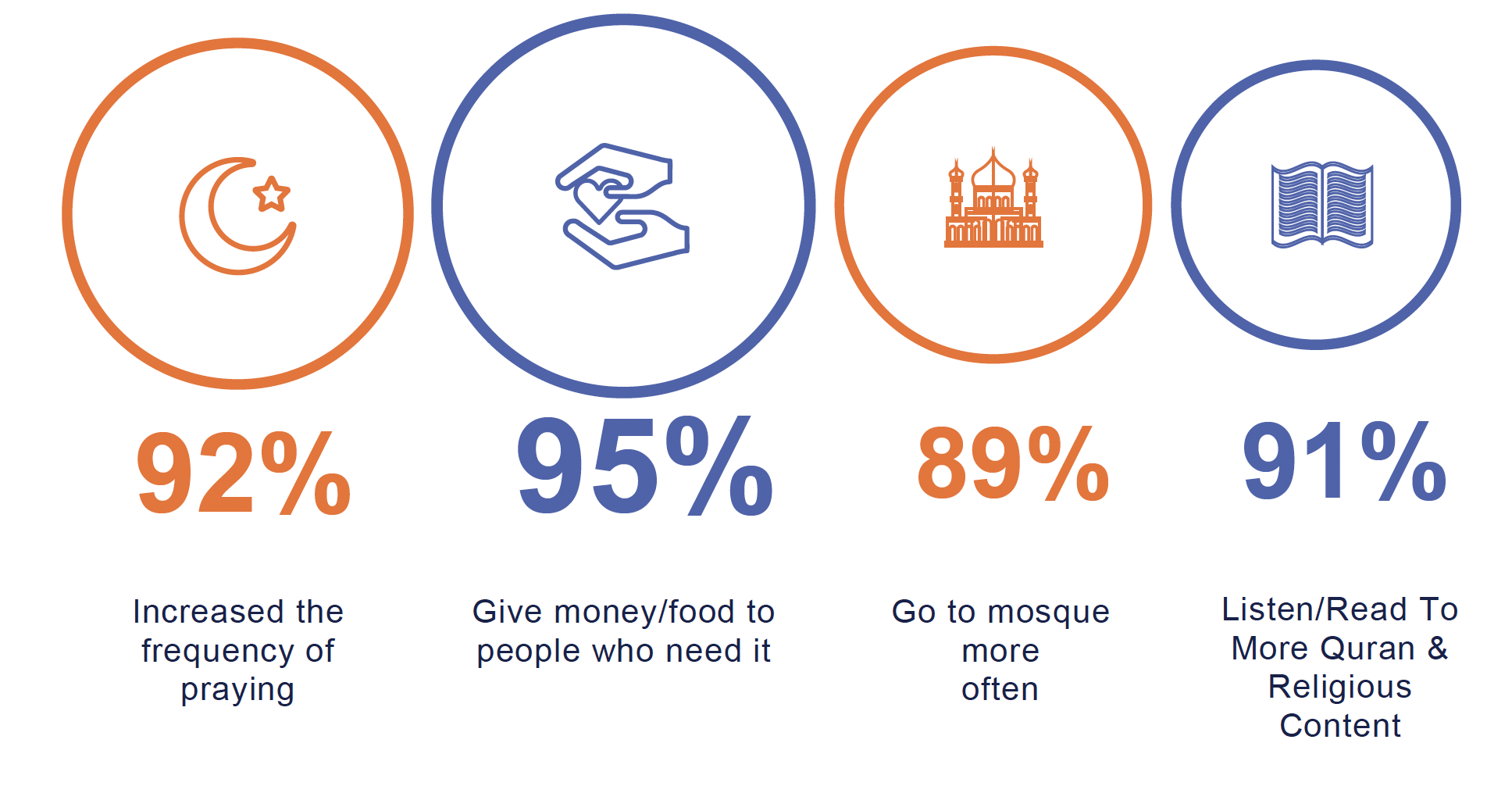 A Time for Community and Gathering
While fasting is a significant part of Ramadan, the month is also a time for community and sharing, and food plays an important role in bringing people together during this time. Many families and friends gather together to share an Iftar meal, accordingly they put the effort to decorate their homes, and invite others or to attend community iftar events.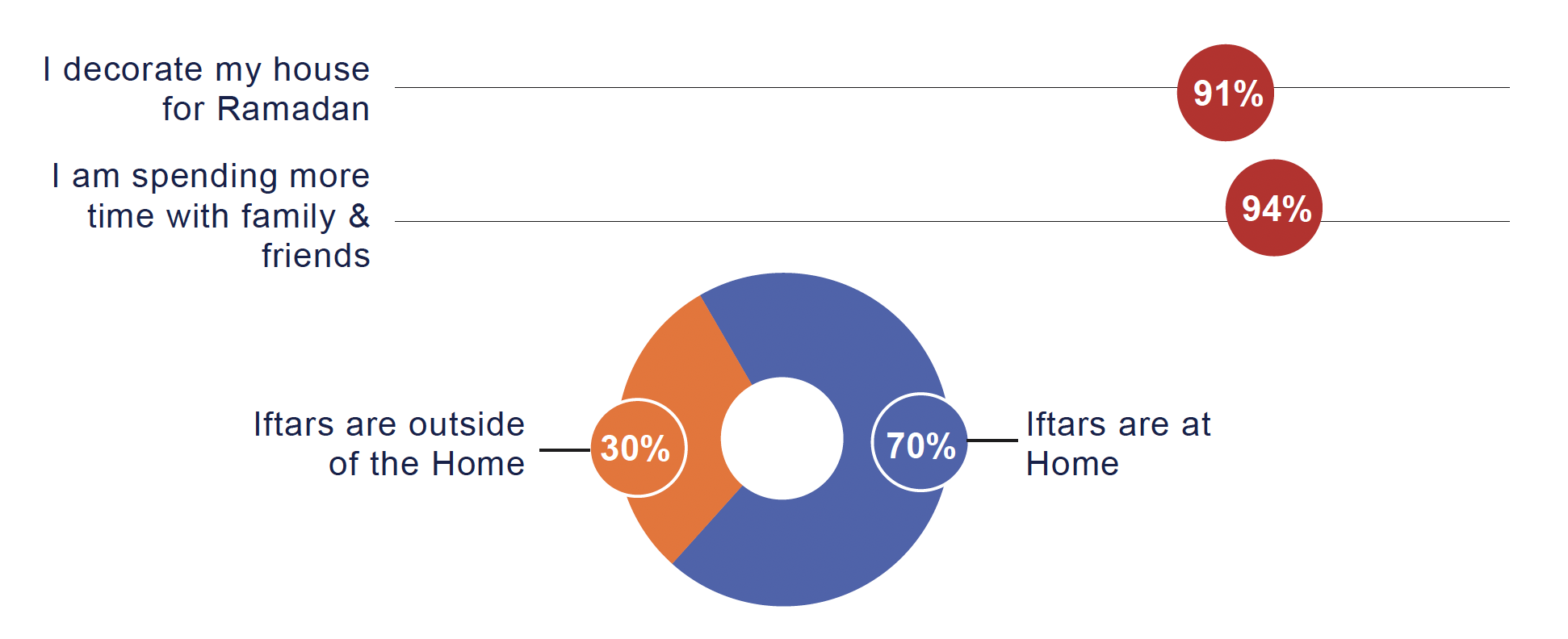 Food delivery apps have become increasingly popular across the year, and the trend is no different during Ramadan. With many restaurants and cafes offering Iftar and Suhoor menus, it's become much easier for people to break their fast and to enjoy traditional dishes from the comfort of their own homes.

A Less Constrained Shopper
Shopping for groceries during Ramadan can be a significant part of the preparation for breaking the fast, it is traditional to prepare special foods, and there's an increase of eating at home, and inviting friends and relatives to share meals. Moreover, charitable giving is an important part of the month, and some people may choose to donate food to those in need.
With many brands offering discounted price, and bulk purchase deals, promotions are a high motivator to shop during the month.
While a large percentage are shopping for products through traditional channels, online shopping has become a corner stone in their purchase journey.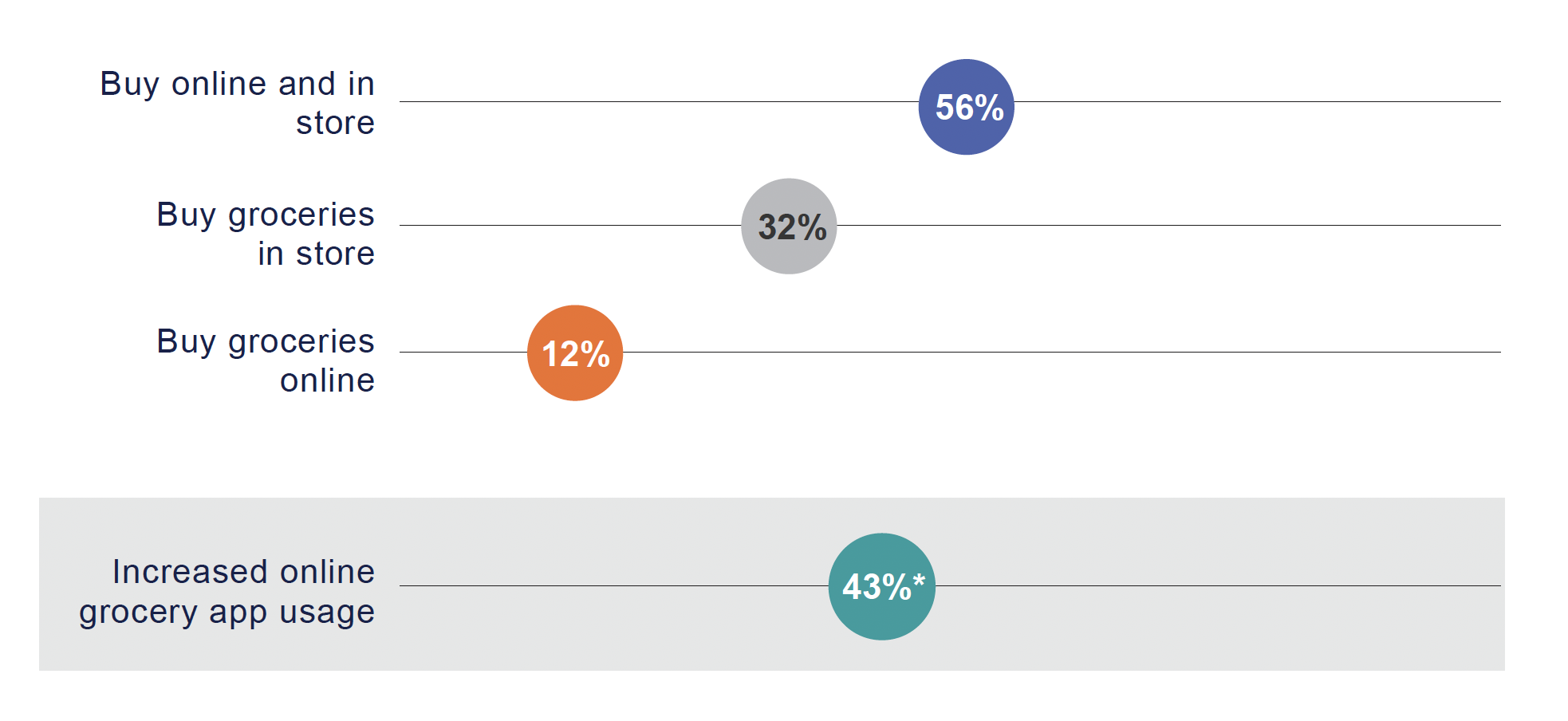 Purchases are split between planned and unplanned, which indicates a high level of impulsive and last minute purchasing habits during the month. Unsurprisingly 68% mentioned that they discover new products during the month, and accordingly, 8 in 10 mentioned that they spent and purchased more than they originally planned.
A Media Content Boost
In the MENA region, there has historically been a significant increase in media consumption during the month of Ramadan. Partly due to the fact that many popular television shows and dramas are broadcast during this time, and so viewership naturally increases.
Advertising spend during Ramadan has traditionally been a significant part of the marketing strategy for many companies in the MENA region, where Ramadan is an important cultural and religious observance. Consumer spending during Ramadan tends to increase, particularly on food, beverages, and clothing. As a result, companies in these sectors may choose to increase their advertising spend during Ramadan to take advantage of this increased consumer demand.
Many individuals spend more time watching television and engaging with social media, which presents an opportunity for advertisers to reach a larger audience.
SVOD platforms have gained significant traction. 6 in 10 are using these platforms with Netflix taking the lead, and with availability being the biggest driver of this usage. Arabic series take the lead when it comes to the most watched type of programming.
*Out of grocery application users