Influencer marketing in Germany
As working with influencers is becoming more popular, this paper sets out five steps to successful marketing.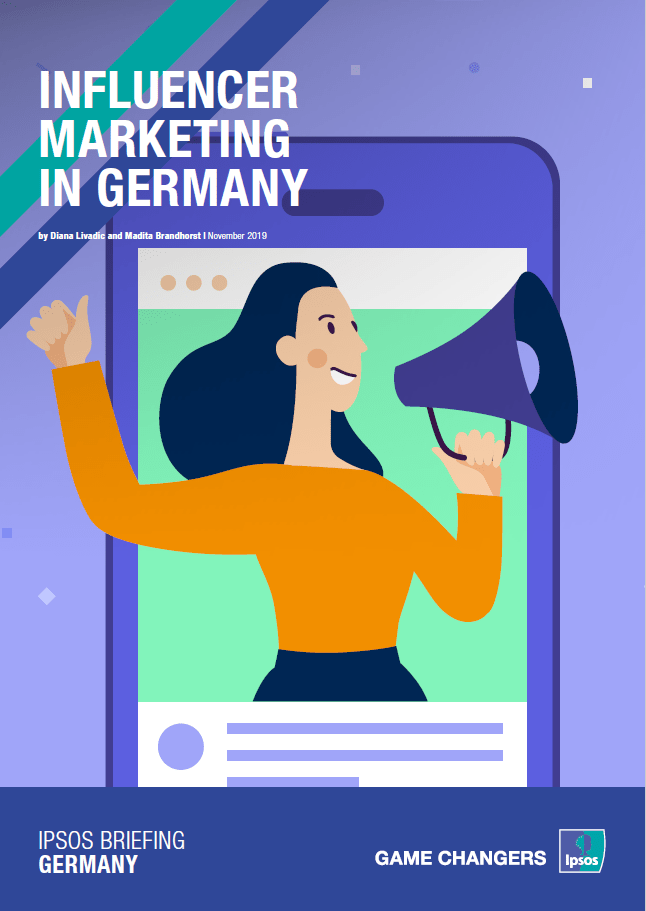 Influencers are one of the hottest topics in marketing and market research today. However, many companies remain unclear as to whether influencer marketing can be used and what is the best approach in doing so. Not least of all, because there is still little best practice for verifying valid success.
In this Ipsos Briefing, authors Diana Livadic and Madita Brandhorst recommend best practices that contribute to success, setting out five steps to successful influencer marketing. These include:
Understanding the target group
Brand fit and brand safety
The influencer's right to have a say
Testing campaigns
Using the right KPIs