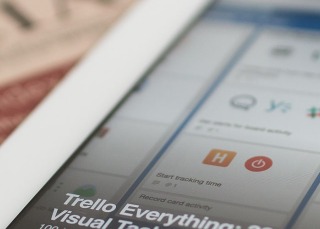 Media Development
Media Development
OUR SOLUTIONS
Our solutions arm media organisations with market-leading insights into the drivers of content and platform choice – and expertise in how to develop and monetise their assets.
In a world of peak content and pervasive media, we use our deep understanding of people, society and culture, locally and globally, to make sense of audiences and how they consume technology, content and entertainment. We use this to help media companies develop strategies most effective at reaching, attracting and monetising audiences, by assisting development and optimisation of their content, platforms and communications.
Our expertise covers five key areas:
Audience Insights | Content Strategy | Platform Access and Optimisation
Monetisation | Attractor Insights / Performance Tracking
Audience Insights
More than ever, it is important for media companies to access, attract and retain valuable audiences.
We help them to understand who their current and prospective audiences are, how to target and engage them, and how to grow. We support them in defining and developing recruitment strategies for the highest-quality potential audiences/users for growth.
Content Strategy
We help our clients develop, optimise, market and monetise compelling content, across platforms and at all stages of production and promotion.
In this time of peak content, understanding your audience and what content works is more important than ever. Ipsos' Content Strategy team is comprised of specialised experts who understand which metrics matter and which ones don't when it comes to understanding why consumers read, watch and engage at home and on the go.
Platform Access and Optimisation
Understand how audiences access content within and across platforms and pay models.
Great content fails if consumers don't find and access it. We help media companies drive successful content across their platforms by providing insights into people's needs for content, platform features and functionality, as well as willingness to pay for them.
Monetisation
Identify insights and measurement that demonstrate how to reach the right audiences, create effective advertising and prove ROI.
We provide the tools and the expertise to demonstrate the value of platforms, content and audiences to advertisers, as well as to support your pricing strategy.
Attractor Insights / Performance Tracking
Understanding and tracking the effectiveness of performance, influence and content selection.
We activate our deep category expertise and our suite of solutions and methodologies to successfully address the wide range of business questions that exist within today's fast-paced media landscape.
The profound shifts in the role and presence of media in society present a historic opportunity for content creators, platform owners and brands. People have changed their relationship with media – and the market is changing dramatically as a result. Those companies that embrace pervasive media and act on the new contextual realities will accelerate ahead of their competitors.