Be Distinctive. Everywhere.
New report from Ipsos and Jones Knowles Ritchie unpacks the importance of brand distinctiveness in today's world.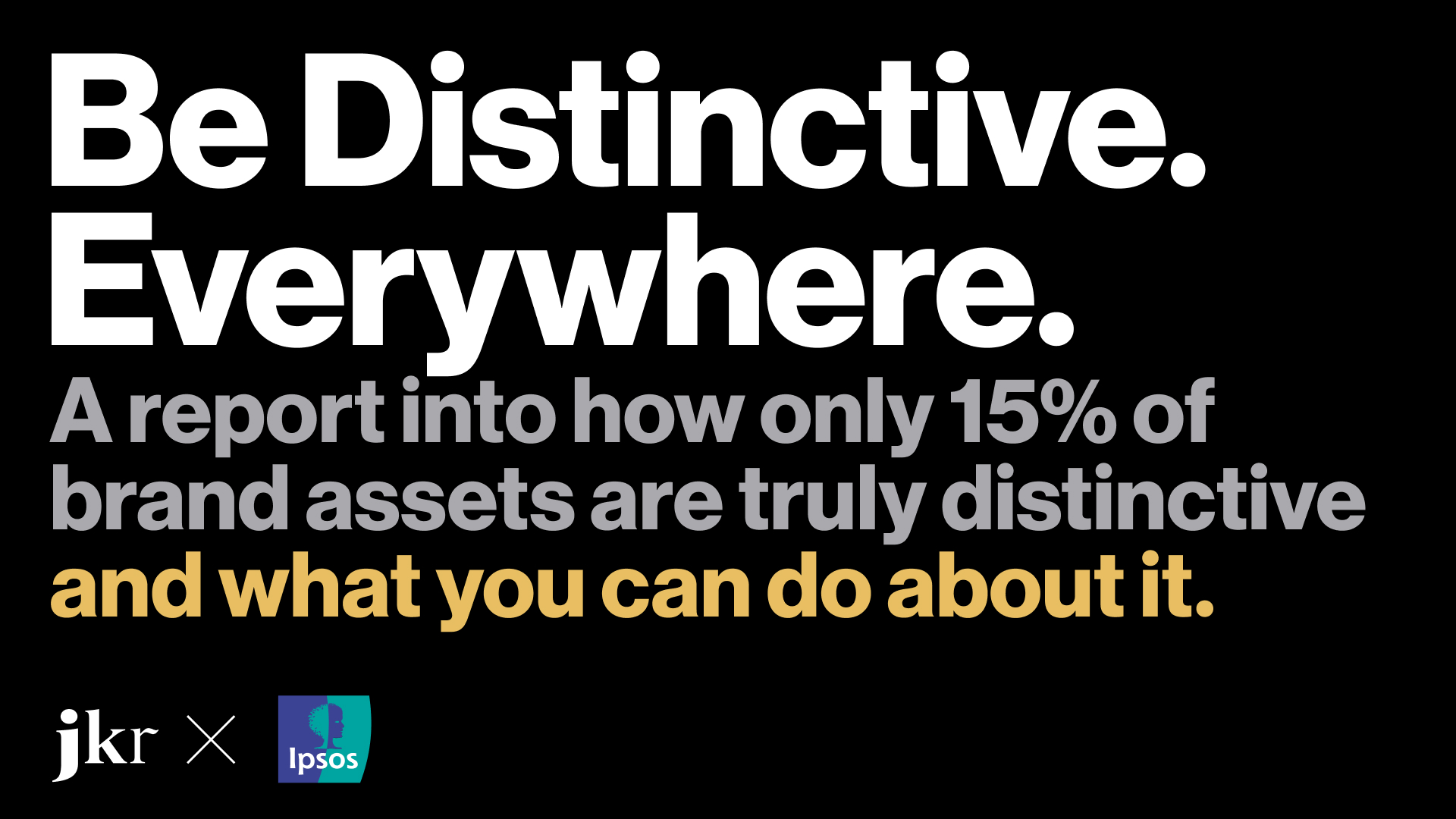 The report, Be Distinctive, Everywhere, addresses the fundamental issue of brand attribution in marketing today and emphasises the significance of brand assets when it comes to driving recognition in a constantly shifting consumer landscape.
Ipsos tested five key brand assets (logos, slogans, mascots, colour and product) with over 26,000 respondents globally and awarded each a Gold, Silver or Bronze standard of distinctiveness. Only 15% of assets tested were found to be Gold standard, or truly distinctive (logo 19%, slogans 6%, mascots 16%, colour 4%, product 31%).
The goal of the report is to corroborate the belief that investing in distinctive brand behaviour, assets and experiences can drive recognition and attribution to increase the overall performance of any brand.