CX Voices 2020
A 'state of the nation' from CX professionals covering the effects of COVID-19 on the industry and perspectives for CX in 2021.
About the research
549 Customer Experience (CX) professionals in B2B and B2C organisations completed an online survey between 13 July and 4 August 2020. Customers from Awards International, CXM and Ipsos were invited to participate. The aim was to understand what client side and agency partners think about the CX industry today, the impact of COVID-19 and predictions for the short, medium and longer term.
What did we find?
We uncovered a tale of two halves: Changing customer behaviours coupled with a tough market ultimately mean CX teams must do more with less. Meanwhile, CX board level profile is increasing: CX is recognised as essential to outperform competitors and CX improvements correlate with business performance.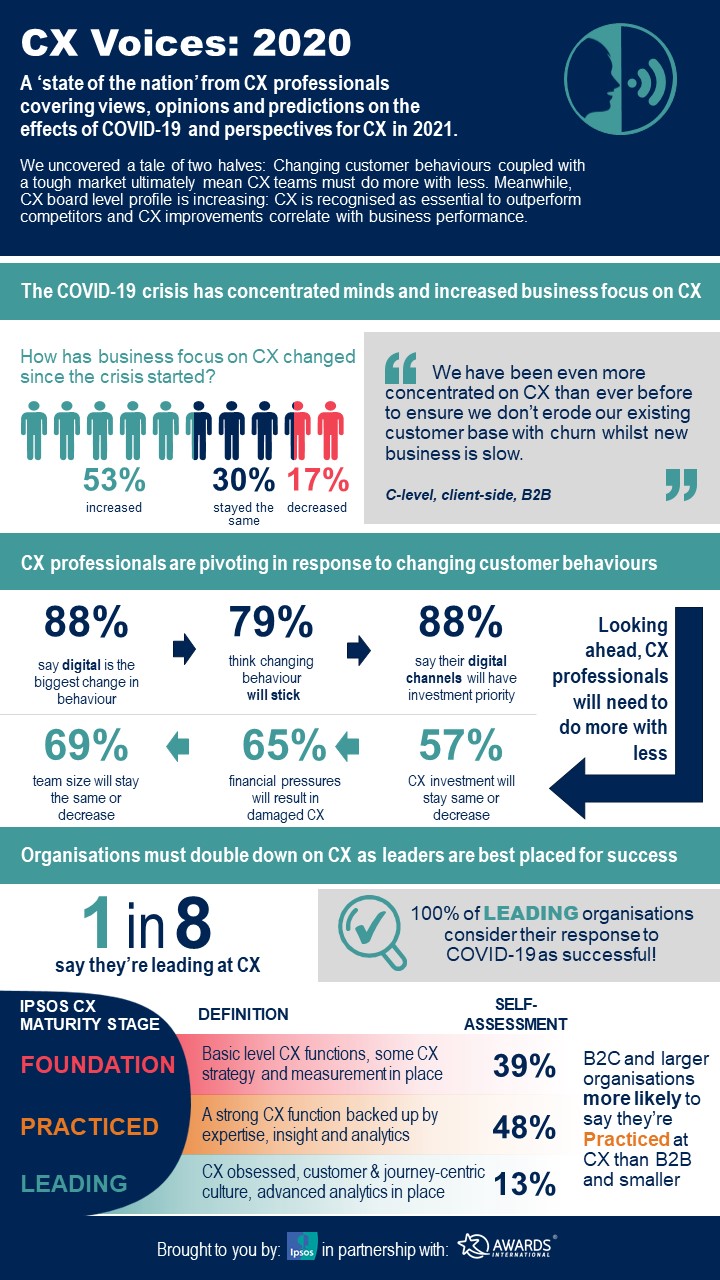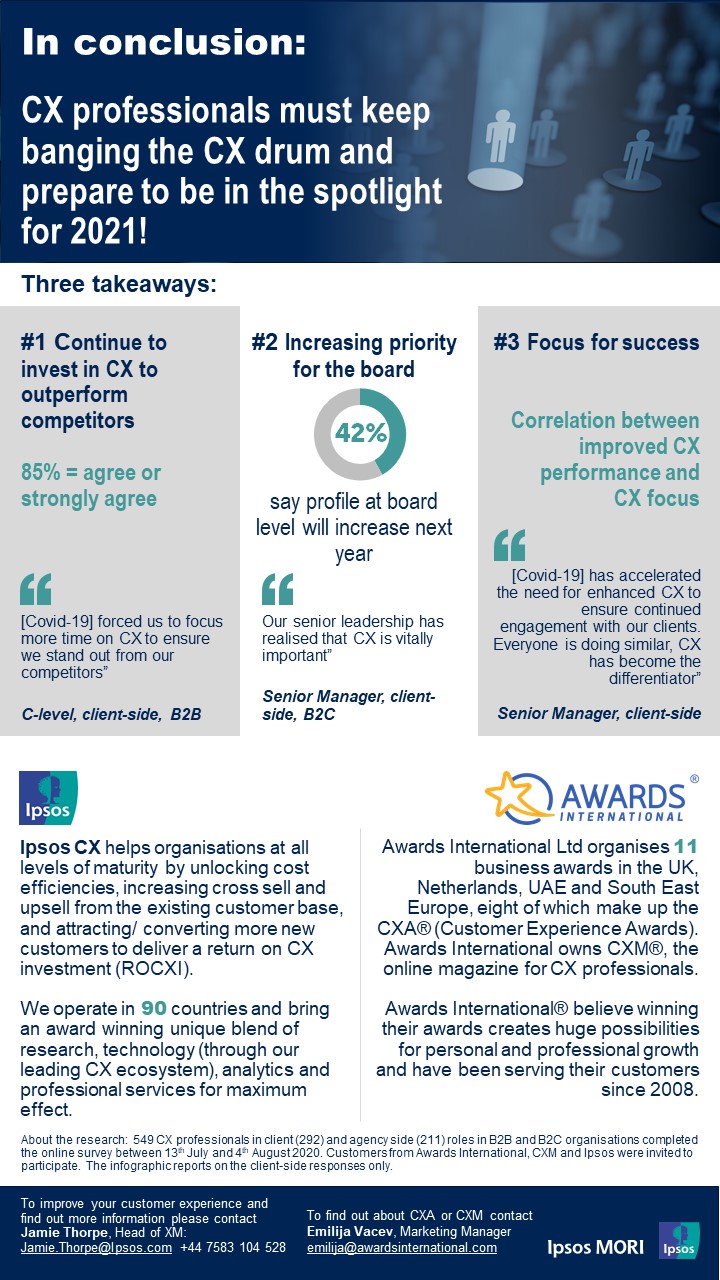 For more information get in touch:
Download