Public Opinion on the Covid-19 outbreak
In an uncertain world, data matters. Ipsos experts share the latest research and analysis related to the coronavirus pandemic, based on a multi-country poll.


Data matters, especially in uncertain times. 
What seemed a local, Chinese matter just a few months ago, has now grown into a global crisis with far-reaching consequences. The coronavirus outbreak confronts us all with unprecedented challenges. 
Governments must lead in uncertain times and inform citizens. Companies need to make the right decisions - not only for their customers, but also for their employees. And citizens need to adapt their behaviour, with implications that may extend beyond this crisis. 
Ipsos helps organizations navigate through this uncertain and rapidly changing world. 
Bookmark this page for the very latest Ipsos research data exploring public opinion and expert insights related to the coronavirus pandemic. Together, this data shows the evolution of people tracking the coronavirus outbreak and worrying about the health epidemic that continues to worsen, before it gets better. These are the results of an Ipsos survey conducted on the Global Advisor online platform. For additional context on how these issues are impacting your organisation, please reach out.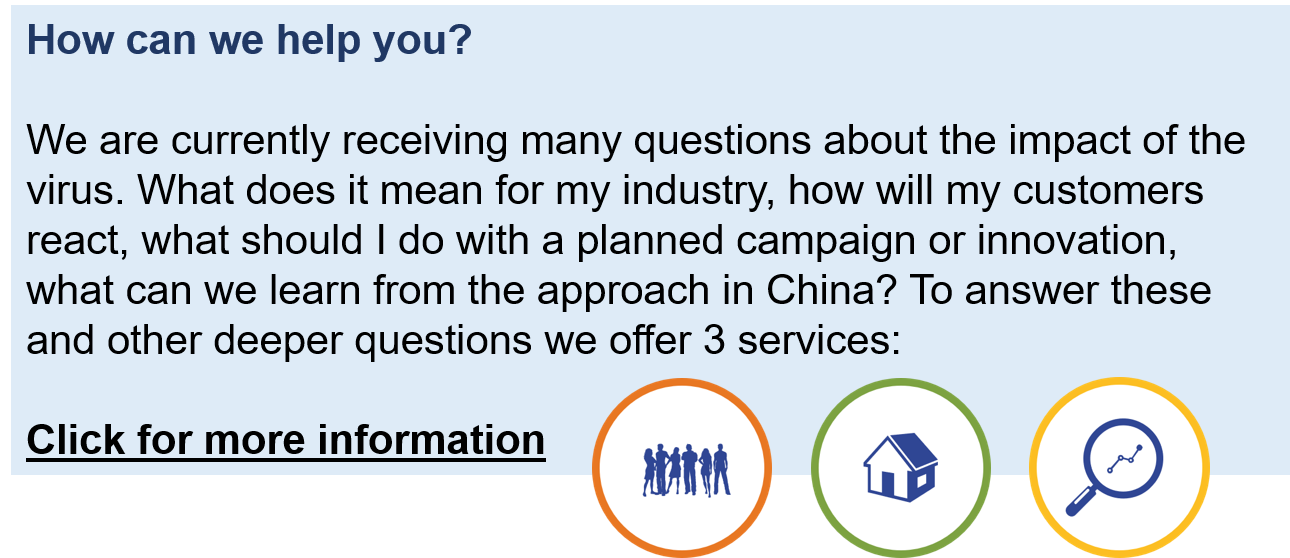 ---
Free webinars
Find the slides and the recordings of earlier webinars in the corona series here. 
---
Latest polls
Click here for the poll articles of 2 weeks ago and older. 
---
Latest insights
Click here for the insights articles of 2 weeks ago and older. 
---
More information about what everything means to your organization?
These are special times for everyone. Contact us to discuss what we can do for your organization.