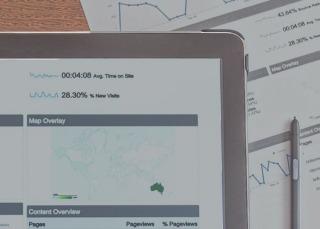 Market Strategy & Understanding
Market Structure
OUR SOLUTIONS
Ipsos helps clients see where their market is heading, identify their best growth opportunities and anticipate and harness disruption.
Essentials
Essentials is a syndicated tracker that reveals consumers' latest attitudes, behaviours and future intentions in the context of the pandemic, crisis recovery, social unrest, climate change and other challenges. Delivering bi-weekly insights, Essentials informs clients of:
Consumer routines and habits
Shopping category choices
Emotions
Consumer expectations, priorities and planning for the future
Learn more about our Essentials Report and Schedule and read our Client FAQs.
Usage and Attitude Studies
The goal is to collect in the moment information, using behavioural and implicit techniques (such as passive measurement data, video, and open-ended questions).
Our modular U&A studies provide early insights, short feedback loops and fit-for-purpose designs, enabling you to get ahead of the curve by answering critical questions such as: where is my category heading, what are the risks to my brand, and where are opportunities to grow my brand and disrupt the category? Our modular U&A studies offer a range of options to help you understand consumers better, including social listening, occasion-based diaries and ethnographic studies.
Actionable Segmentations
Our deep segmentation expertise enables us to help you define growth objectives, select variables that drive brand choice, and ensure the segmentation is embedded in your organisation. We offer a range of segmentation options, including:
Micro-targeting to help you develop personalised digital messaging by linking your segmentation to your Customer Relationship Database or Data Management Platform or to Ipsos' Synthesio social intelligence platform.
Demand Space segmentation that integrates occasion-based data with needs and customer-based data to predict brand choice.
Metaphor elicitation, which is based on respondents' exposure to a variety of images and enables segmentation based on intuitive reactions and emotional thoughts.
SLICE, an agile segmentation module that defines consumer segments quickly and cost-efficiently.
Market Landscape
Our Market Landscape studies help you understand how consumer needs, perceptions and product use shape the market. We answer business questions such as: how do consumers navigate my category and adjacent categories, are there any white space or brand stretch opportunities, and how do I optimise my portfolio of products and brands? We use an agile approach that zooms in on the micro perspective of a category (e.g., product level detail) and zooms out on adjacent categories. We use social intelligence to help you stay ahead of the curve on category disruptions.