イプソス株式会社 個人情報保護方針
イプソス株式会社 個人情報保護方針と個人情報の取扱い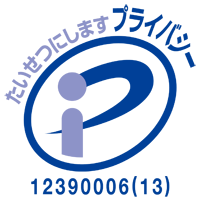 個人情報保護方針
イプソス株式会社は、マーケティング・リサーチ(市場調査)を通じて、消費者の商品やサービスに関する意識や実態を調査・収集(取得)し、その情報を統計的に処理し、企業や団体等に提供することによって、社会に貢献しています。
日々多くの消費者の個人情報を含む情報を収集(取得)し利用する事業者として、個人情報を適正に収集(取得)・利用し、安全に管理することは当然の責務であると考えております。
このことを明確にするために、ここに"個人情報保護方針"を定め、これを実践することを当社内外に宣言いたします。
個人情報の収集(取得)、利用、提供について
(1) 個人情報の収集(取得)は、利用目的を明確に定め、適法かつ公正な手段によって行います。
(2) 個人情報の利用は、ご本人に同意を得た利用目的の範囲内で行ない、目的外利用を行わないための措置を講じます。又、特定された利用目的の達成に必要な範囲を超えて利用する場合は、あらかじめご本人の同意を得て行います。
(3) 個人情報の第三者への提供は、原則として行なわないこととしていますが、提供する場合は、詳細4記載の例外を除き、あらかじめご本人の同意を得て行ないます。
(4) 個人情報は、利用目的の達成に必要な範囲内で、正確かつ最新の状態で管理いたします。
個人情報保護に関する法令およびその他の規範の遵守について

個人情報の取扱いにあたっては、個人情報の取扱いに関する法令や国が定める指針、及び、当社が加盟している 一般社団法人 日本マーケティング・リサーチ協会 が定める「マーケティング・リサーチ綱領」、「マーケティング・リサーチ産業 個人情報保護ガイドライン」 その他の規範を遵守いたします。

個人情報の安全管理について

個人情報の漏洩、滅失又はき損を防止及び是正するために組織的、人的、物理的及び技術的な安全管理措置を講じるとともに、従業者・委託先を監督します。

苦情及び相談への対応について

当社の個人情報の取扱いに関するお問合せは、苦情については、詳細7(お問合わせ・苦情受付窓口)に記載の住所等にご連絡ください。
なお、保有個人データのご本人又はその代理人からの利用目的の通知、開示、訂正等(内容の訂正、追加または削除)、利用停止等(利用の停止、消去および第三者への提供の停止)の請求等に遅滞なく対応させていただきます。詳細3に記載する一定の場合には、対応できないことがありますが、その場合には、その旨をお知らせし、理由をご説明します。

個人情報保護マネジメントシステムの継続的改善について

個人情報保護方針を実践するために、規程等を含む個人情報保護マネジメントシステムを策定し運用しておりますが、実効性を高めるために、すべての従業者に対する教育、運用状況の監査などを定期的に行ない、個人情報保護マネジメントシステムの見直し及び改善を継続的に行ないます。
当社のすべての従業者は、この個人情報保護方針の主旨及び個人情報の取扱手順を十分理解した上で、細心の注意を払って日常業務にあたり、個人情報の保護に努めることをお約束いたします。
1999年4月1日(制定)
2018年11月20日(最終改訂)
イプソス株式会社
代表取締役 内田 俊一
個人情報保護方針に関するお問合せ先:[email protected]
<個人情報の取扱いについての詳細は下記をご参照ください>
Ipsos K.K.'s Personal Information Protection Policy and Handling of Personal Information
Personal Information Protection Policy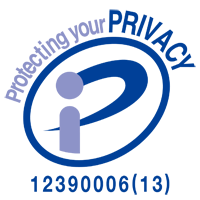 Via marketing research, Ipsos K.K. researches and collects (acquires) consumer attitudes and usage regarding products and services. Ipsos contributes to society by statistically processing that information and then providing it to companies, groups, and others.
As a company that on a daily basis collects (acquires) and makes use of information that includes consumer personal information, we consider it incumbent upon ourselves to collect (acquire) and utilize in a fair manner and to safely manage personal information.
In order to spell this out unambiguously, we have established a Personal Information Protection Policy and hereby declare to those inside and outside of the company that we practice this Policy.
1. The collection (acquisition), use, and provision of personal information
Personal information is collected (acquired) with a clearly defined objective and according to means that are legitimate and fair.
Personal information is used only within the scope of the purpose for use consented to by the individuals involved and precautions to prevent personal information from being used outside the scope of the purpose are taken. In the event that there is a need to use the information beyond the stated scope for the purpose of achieving a particular objective, the consent of the concerned individuals is again obtained.
As a general rule, we do not provide personal information to third parties. In the event that we do, we request the consent of the individuals concerned, refer to Details Part 4 for exceptions.
We maintain personal information in an accurate and up-to-date state within the required scope for achieving the objectives of use.
2. Compliance with laws and other codes pertaining to personal information protection
Our handling of personal information complies with the laws pertaining to the handling of personal information, policy dictated by the state, and the Marketing Research Guidelines and Marketing Research Industry Personal Information Protection Guidelines stipulated by Japan Marketing Research Association, an organization in which Ipsos is a member.
3. The safe management of personal information
Organizational, human, physical, and technical precautions are taken to maintain the safe management of personal information in order to prevent and correct leaks, loss or damage, and ployees and suppliers are supervised.
4. Response to grievances and consultation
For grievances regarding Ipsos' handling of personal information, please contact the address included in Details Part 7 (Inquiry and grievance contact).
We will respond without delay to a demand etc. by individuals concerned and their proxies regarding the notification about the purpose for use, disclosure, or revisions (revisions of content, additions or deletions), as well as cessation of use (cessation of use, removal, and cessation of provision to third parties) of retained personal data. However, this will not apply to the cases included in Detail Part 3, and in that event, we will inform and explain reasons.
5. Continuous improvement of the personal information protection management system
For the purpose of putting into practice the personal information protection policy, a personal information protection management system that includes norms has been drawn up and is in operation. In order to maximize the system's viability, all employees regularly undergo training and are subject to audits of operational status and the personal information protection management system undergoes continuous review and improvement.
All Ipsos employees exercise the utmost care in daily operations as based on an adequate understanding of the aims of the personal information protection policy and procedures for handling personal information. We can therefore assure that we are committed to the protection of personal information.
April 1, 1999 (enacted)
November 20, 2018 (latest revision)
Ipsos K.K.
Shunichi Uchida, CEO
Contact concerning Personal Information Protection Policy:  [email protected]
<Please refer to the following for details on the handling of personal information>
1. Objectives for the use of personal information
2. Retained personal data
3. Requests for disclosure of retained personal data / record of provision to a third-party 
4. Providing personal information to third parties
6. The joint use in Ipsos group
7. Inquiry and grievance contact
---
イプソス株式会社 JIS Y 20252:2019
イプソス株式会社 JIS Y 20252:2019 市場・世論・社会調査及びインサイト・データ分析に関する適用宣言書
適用宣言書はこちら
イプソス株式会社は、現在JIS Y 20252:2019認証取得に向け審査申請をしております。