Ipsos Update – August 2021
Featured topics include obesity, sustainability, populism, youth skills and the Tokyo Olympics. We also take a closer look at the latest research from Russia and Africa.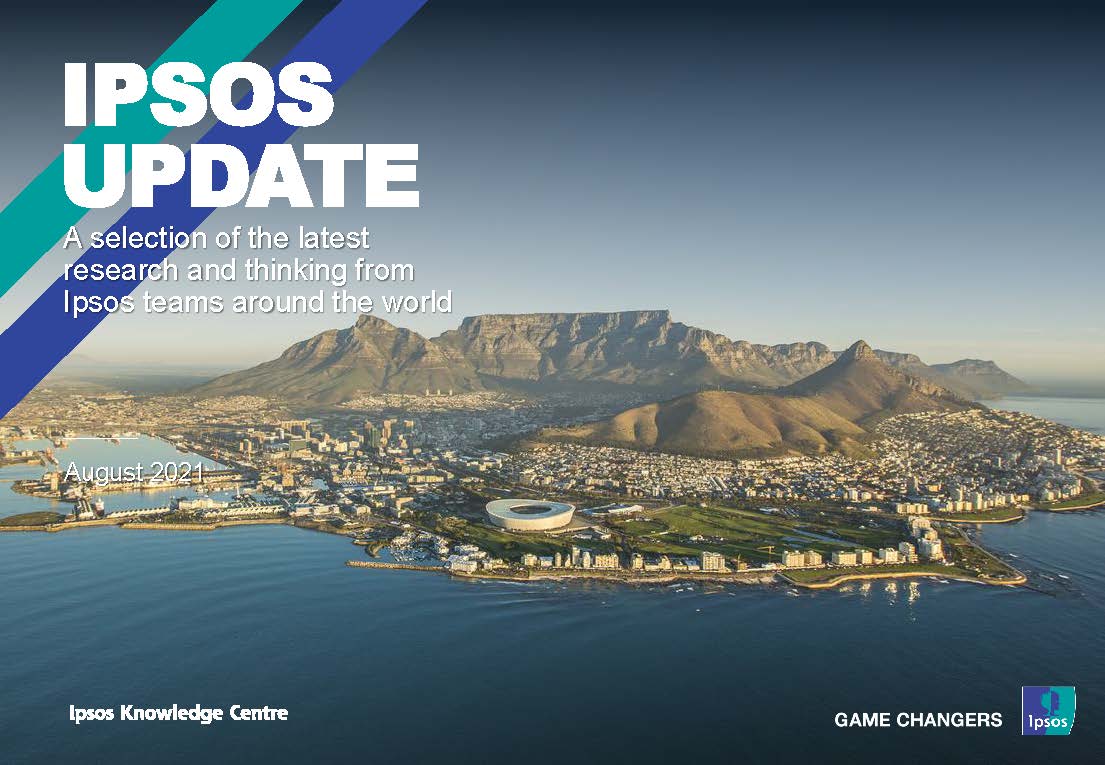 The August edition of Ipsos Update – our monthly round-up of research and thinking – brings together some of the latest and best publications from our teams around the world. Find the contents below.
Sugar, Fats and Obesity: Presenting public opinion and expert insights from regulators, academics, clinicians and food producers, we chart what may happen next in terms of sugar and fat in our diets, and what this means for the obesity crisis.
The Sustainability Say-Do Gap: Recent Ipsos surveys show increases in public concern about the environment. However, the adoption of more sustainable lifestyles is not advancing at the same rate. We turn to behavioural science to explore what can be done about this "say-do gap".
The Tokyo Olympics: Ahead of the postponed 2020 Summer Olympics in Tokyo, we asked people in 28 countries their views on the event: Should it go ahead? How interested are they? What is the impact of the Games on wider society? Also discover the most popular sports across countries.
Returning to the Office: The Covid-19 pandemic has seen a global reconfiguration of working practices. And this may continue. Preferences for splitting time between home and office vary, but what is certain is that employees expect more flexibility.
Youth Skills: In a 29-country survey, we look at how people think the Covid-19 pandemic has impacted children and young people. The top concerns that emerge are worse mental health and issues around maintaining concentration.
Broken System Sentiment: In most countries in our global study, we find a prevailing perception from the public that the political and economic system is broken. This is often accompanied by populist, anti-elite sentiment and nativist views.
Russia Trend Vision: This comprehensive yearly analysis of consumer trends by our team in Russia focuses on the preferences and behaviours that are here to stay in 2021, following the changes forced upon our lives by Covid-19.
Focus on Africa: We take a closer look at the latest research and analysis, covering population dynamics, employment opportunities for young people, and ways that brands can better understand consumer needs in Africa.
Also find the latest results of our What Worries the World survey, global views on natural resources in product packaging, and a guide to using inclusive language.
Download: Ipsos Update – August 2021.
Download