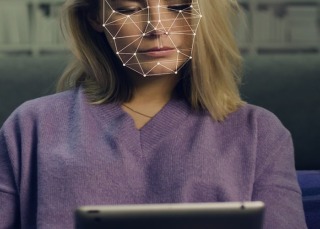 Creative Excellence
Creative Assessment
OUR SOLUTIONS
Creative effectiveness is critical to growing a brand – get it right and a spark of magic happens. With this spark of magic, comes creative excellence and business value. At Ipsos, we understand the importance of effective advertising and are committed to supporting brands in optimising their creative to their full potential. With our flagship creative assessment tool, Creative|Spark, we partner with clients to provide actionable insights to unleash the magic within their advertising.
Creative|Spark
Creative|Spark is the next evolution of creative assessment. It captures realistic attention metrics in a distracted environment and observes the reality of how people make choices. It draws from multiple scientific disciplines to measure a range of thoughts, feelings and emotions. With a sales-validated Creative Effect Index, facial coding as standard, and utilising the latest techniques in text analytics and machine learning, Creative|Spark provides deep holistic diagnostics to unleash great creative so you can spark your business. Creative|Spark Digital also places creative in digital platforms so advertisers can evaluate and optimise their creative live in digital context.
The solution is offered in a range of options from self-serve to full service allowing you to get results in as little as 24 hours. 
Creative Audit is a powerful extension that focuses on the advisory ability of Creative|Spark thanks to a robust meta-analysis. It harnesses the full potential of Creative|Spark by helping brands unleash their creative power across a portfolio of brands. By benchmarking brand portfolios against competitors and best-in-class creative, Creative Audit boosts brands' creative effectiveness at scale. A tailored performance analysis and strategic insights are presented in a personalised playbook, delivered in as little as 24 hours.
Ipsos offers a unique measure of attention based on real-life exposure to ads, as well as observed brand effect metrics with sales validated KPIs combining conscious and non-conscious consumer responses. We provide the world-leading measure of attention, employing Behavioural Science principles of cognitive load. Our platform enables a flexible and agile testing of multiple or single assets in a menu-based approach from basic to advanced.
Discover how to unleash the magic of advertising with Ipsos:
Take a look at our Creative Corner videos where Ipsos experts discuss how to unleash creativity and create strong ads that will leave a lasting impression and generate positive business outcomes.
Wherever you are within the creative assessment process, Creative Excellence at Ipsos is here to help you confidently navigate the creative journey and fuel your brand growth.