The Enduring Popularity of Queen Elizabeth II
This research on Queen Elizabeth's 90th birthday shows that the monarchy remains popular with the public.
British support for keeping the monarchy remains high, with 76% favouring their country keeping the current arrangement – compared to 17% preferring a republic.
Three-quarters of the public (75%) believe the monarchy has an important role to play in the future of Britain and most do not think the Queen should retire, despite turning 90. More than two-thirds (70%) believe she should remain Queen.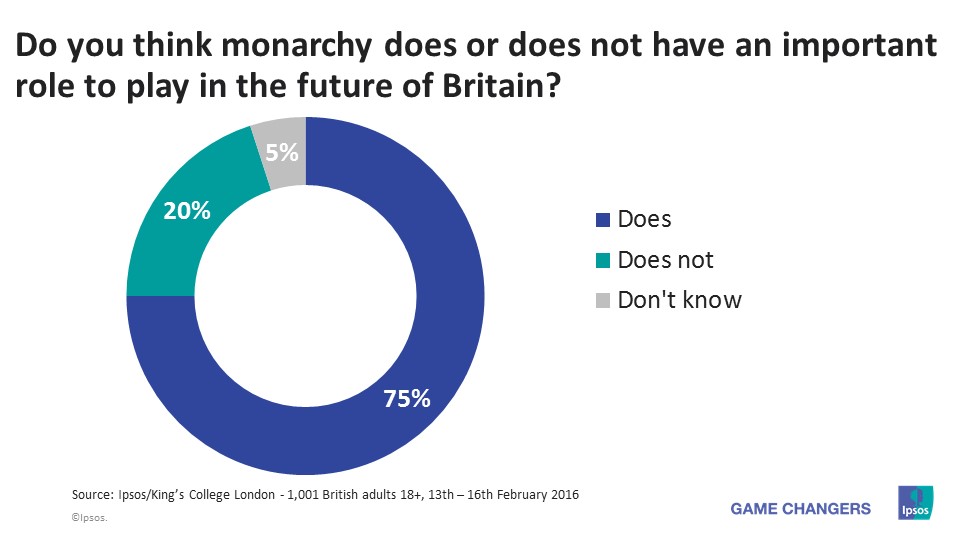 On the other hand, our survey in Canada finds that a slim majority (54%) of Canadians agree that, given the Queen's age, she should abdicate to the next-in-line to the throne. However, support for the monarchy remains fairly strong with 55% of Canadians backing continued ties between their country and the monarchy after the Queen's reign ends.