[WEBINAR] Customer Experience for Financial Services
03 March 2020 11am HKT
- 05 March 2020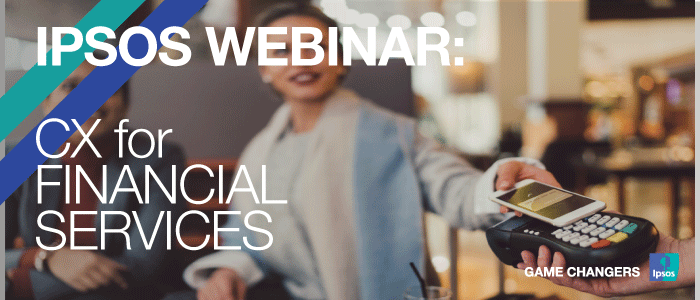 Mind the Gap
Brand promise vs actual customer experience; what is the impact for the financial sector?
CX Journey Management
Can we address the misalignment in promise vs actual experience? How to transition from touchpoint management to journey management?
Voice of Customer
How to capture customer feedback in real-time and drive inner and outer loop change?
Join this free Ipsos webinar to find out our answers to all those questions and more, and get access to exclusive Ipsos data & insights.
Session 1: March 3
Session 2: March 5
Speakers :
Richard Korn, Executive Director, Customer Experience and Mystery Shopping, Hong Kong