World Mental Health Day 2020
In recent years, the issue of mental health has risen up government and corporate agendas alike, reflecting the growing acknowledgement that mental health issues require the same level of understanding, treatment and advocacy as physical illness – and that we are all vulnerable. While there is still ground to conquer here, this momentum is gathering speed.
Then came the COVID-19 pandemic, bringing with it a new reality that is challenging the mental health of each and every one of us, from fears around contracting or transmitting the virus to economic uncertainty to the absence of human contact, not to mention sustained illness or the loss of a loved one. This is certainly borne out by Ipsos' research this year; in a global study in May, around a quarter of participants in 11 countries said they were suffering from anxiety as a result of the pandemic.
Meanwhile, a September study in Canada found that three quarters (77%) of the Canadians surveyed would admit to having a mental illness but that privacy (50%), fear of different treatment (45%), and stigma (45%) continue to stop many from sharing their struggles. Turning to the impact on children, a UK study last month found that half (51%) of participating parents were concerned about pupils' mental health and wellbeing as children return to school. All of these factors make World Mental Health Day 2020 our most important one yet.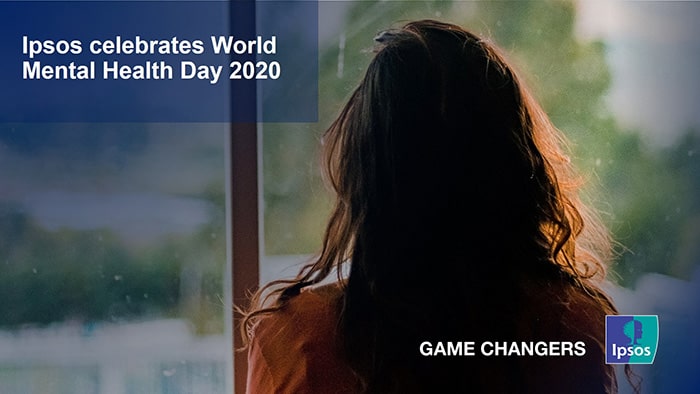 As events unfold, Ipsos will continue to take the pulse of nations to help gauge the state of our global mental health. Learn more about World Mental Health Day 2020 here.