KPMG/Ipsos Retail Think Tank publish their Annual Review 2020
A comprehensive view of the British retail sector over the year 2020
The KPMG/Ipsos Retail Think Tank (RTT) - an authoritative body comprising 10 leading retail experts including Dr Tim Denison, Head of Analytics and Insights in Channel Performance at Ipsos-  has just released the 2020 annual review of the retail sector in the United Kingdom.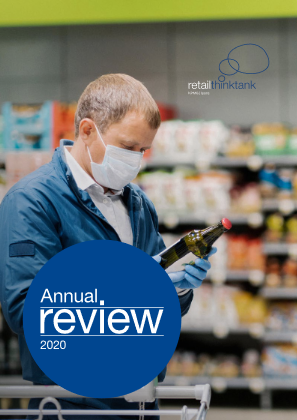 This report provides a review of the health of the retail sector in the UK across the four quarters of 2020, providing details on where and when the pandemic hit hardest and how consumers and retailers responded.
Despite the closure of non-essential stores for long periods in the year, the RTT conclude that the heaviest strains on the health of the sector came from added costs and lower margins, than from the decline in sales, thanks to the agility of retailers switching much of their business to online operations.
The RTT's reports and outlook for 2021 can be found on the RTT website (http://www.retailthinktank.co.uk/).   
---
About the RTT
Conceived and created in 2006 by Helen Dickinson, OBE (former Head of UK Retail at KPMG and now CEO of the British Retail Consortium) and Tim Denison Head of Retail Intelligence at Ipsos, the RTT provides an authoritative and trusted window on what is happening in UK retailing and offers thought leadership on key areas influencing the future of retailing. It is now co-chaired by Tim Denison and Paul Martin (UK Head of Retail, KPMG). The intended audience for the outputs of the RTT is primarily retailers, but includes anyone with an active interest in the sector.
Download