Security: A double-edged sword impacting NA affluent smart home purchasing
The smart home category has grown significantly in the past two years, with nearly 3/4 of NA Affluent households owning a smart home device - up from 55% when we last posed the question.
There are a number of reasons for the expanding penetration of the category, with the foremost being the entrance and rise of smart speakers as the "Trojan horse" in the category.
Our latest deep-dive into the smart home category has uncovered an interesting duality - that security is a double-edged sword when it comes to smart home purchasing. It's both a key benefit driving consideration and purchase, as well as a big and growing concern suppressing interest in the category.
Security is clearly an important issue for both marketers and manufacturers alike to address.
Download our latest white paper for more on Affluent preferences and behaviors when it comes to smart home technology.
---
With 20% of Affluents reporting they owned a video doorbell in 2019 and products like security systems showing a 5 percentage point increase in the past two years, it's not surprising to see home security as the top attribute driving smart home technology purchases.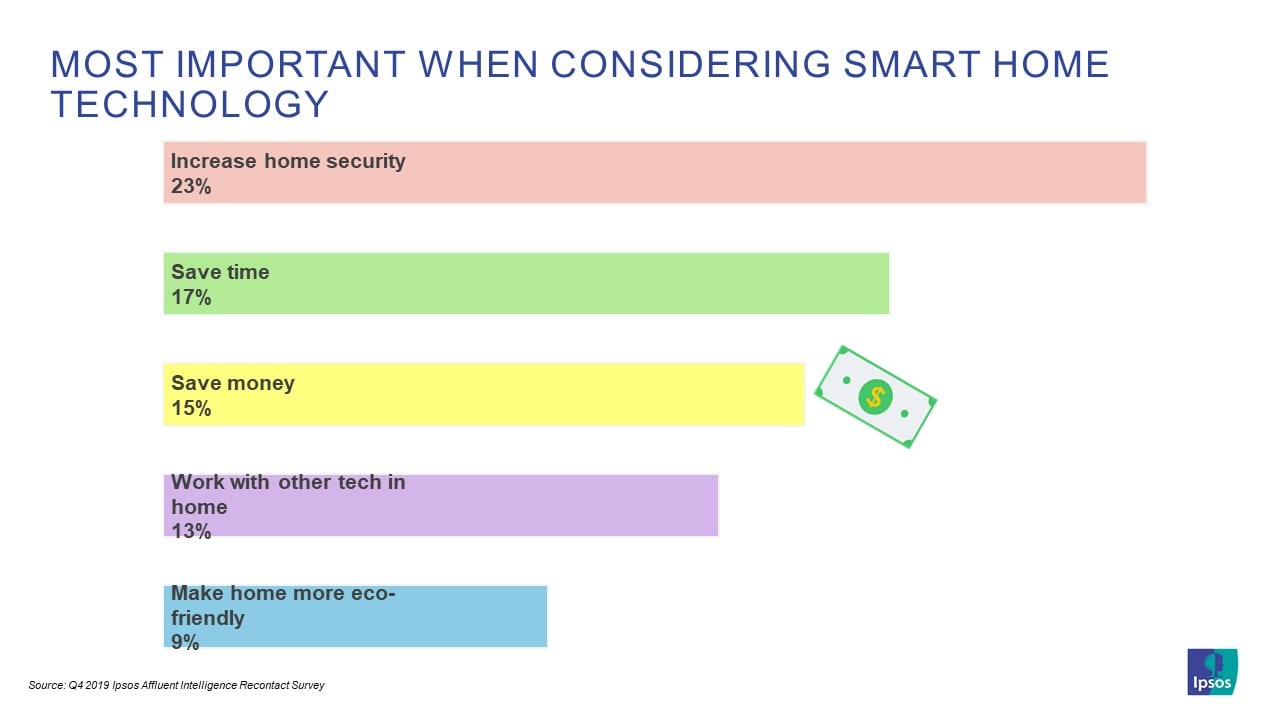 However, Affluents also express significant concern over security - data breaches, personal privacy, and the fact that smart speakers may be always listening. These concerns are a major reason non-users have not purchased and are softening the intent of the category laggards as well.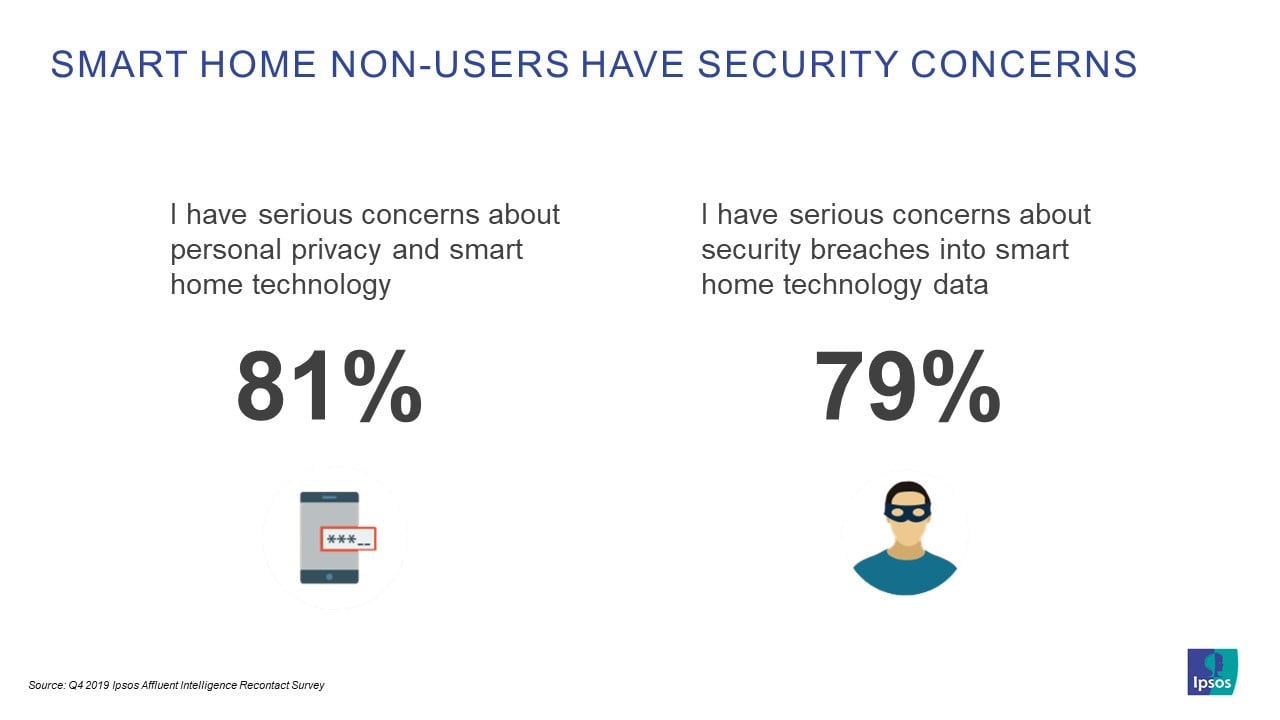 Levels of serious concern around personal privacy and smart home technology have significantly increased over the past two years - with 68% being seriously concerned now compared to 54% in 2017. And, when two-thirds of even the most ardent enthusiasts are concerned, it's important for industry marketers to help ease those fears.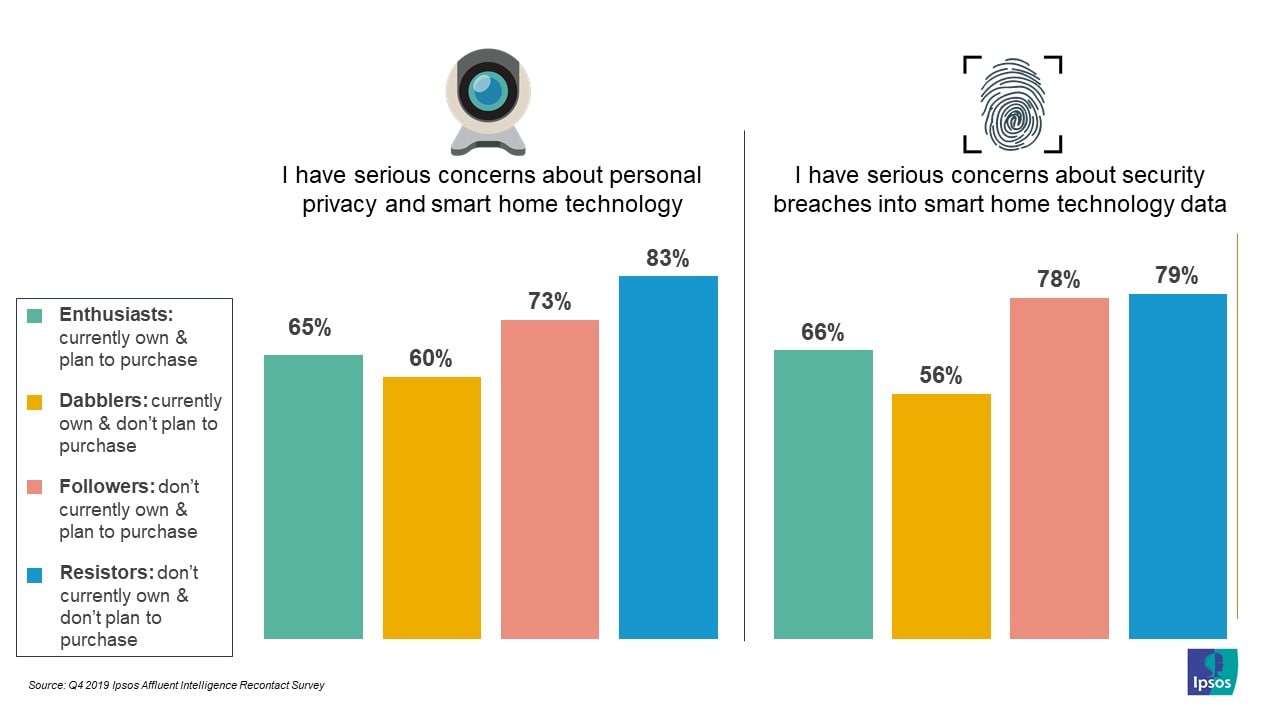 Source: Q4 2019 Ipsos Affluent Intelligence Recontact Survey