Summer Holidays of the Europeans and Americans
What motivates people to go on holiday? When to go, and where? Focusing on people from mainland Europe, the US and Brazil, a number of trends emerge in the 2016 Ipsos/Europ Assistance Barometer.
In 2016, fewer Europeans are predicted to go on a summer holiday, whereas he number of American and Brazilian holidaymakers appear to be on the rise.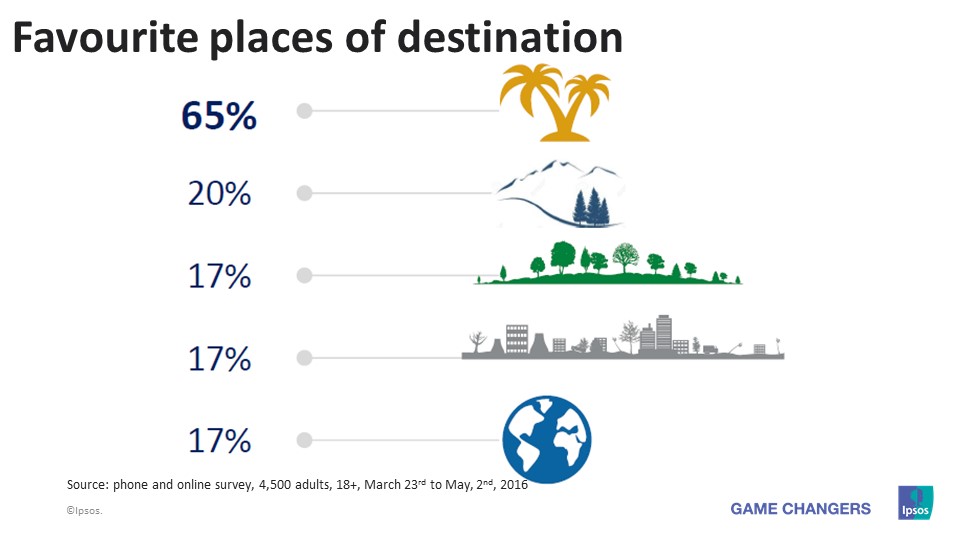 This summer, 57% of French plan to go away, a fall of 6 points from 2015. The trend is similar in other European countries, with the Germans (55%), Spaniards (49%), Italians (52%), Belgians (47%) all less likely to go away than last year. The only exception is Austria with a stable rate compared to 2015 (63%).
Across the Atlantic, the situation appears more positive: Americans and Brazilians have higher rates (61% and 64%), close to the levels seen last year in European countries.
For Germans, Italy is their favourite foreign destination; Belgians look to France for a trip abroad; and Americans favour Mexico.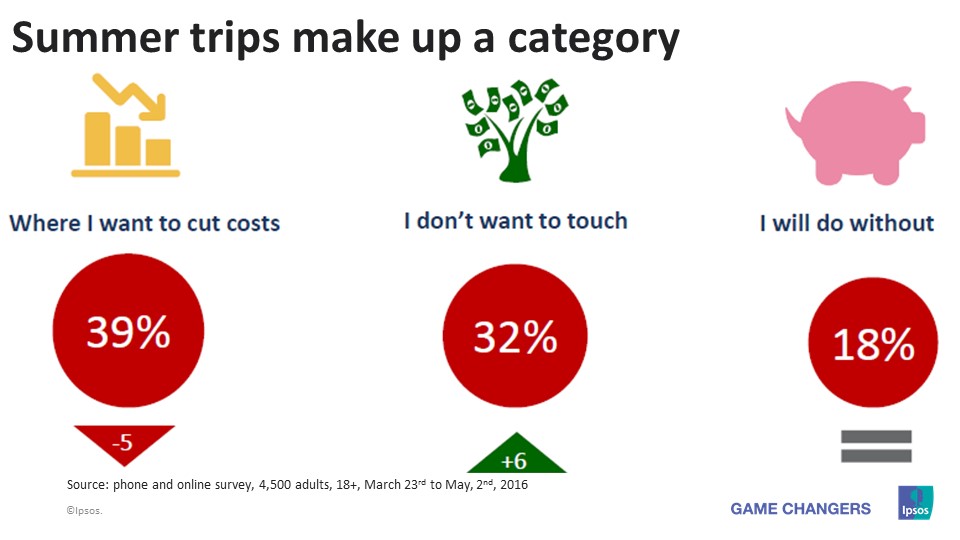 Download