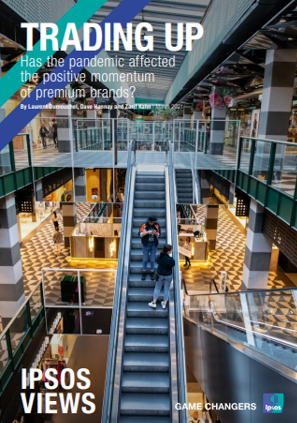 We have seen a steady rise in desire for premium brands across markets in recent years. Deploying a premium brand strategy has been a classic move for many companies and industries as economic conditions have generally been prosperous. But was premiumisation still a sound strategic avenue for brands in 2020?
This paper explores the long-standing success of premium brands over the past five years with a closer look at what has (or hasn't) changed during the Covid-19 pandemic, based on findings from Ipsos' Brand Value Creator (BVC) brand equity database. We offer explanations for these trends and highlight points of difference across markets and categories.
We believe that a premium position can be supported by two different pillars: perceived functional superiority and emotional value, both of which increase brand desire. Consumer involvement and motivation, aspiration and the wider ecosystem of external influences are also important factors that come into play.
Here are five main takeaways from our white paper (download in full below)





Download