Navigating the online sample market
Access our updated version: The power of Research Panels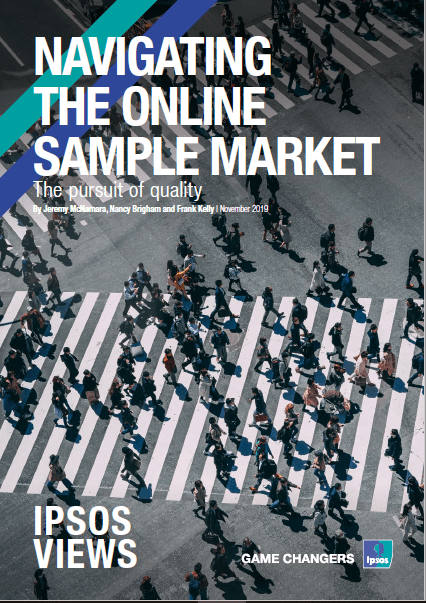 Accessing and engaging the right respondents is the foundation of effective market research, and it has never been as challenging as it is today. This is a continual battle for success in the online research space as more fieldwork around the world transitions online.
There are now many providers, sources and streams of "sample" (the target respondents of a research survey), which has created a complex and intriguing landscape for researchers to navigate.
While running surveys are often driven by demands such as low-cost and quick turnaround, we at Ipsos argue that the research industry should never abandon the quest for quality – something that everyone wants, but few can define.
Our paper gives an overview of the online sample market, things to watch out for, and outlines what it takes to ensure that the respondent sample used to power research studies in each case is accurate, fit for purpose, and a reliable basis for making important business decisions.